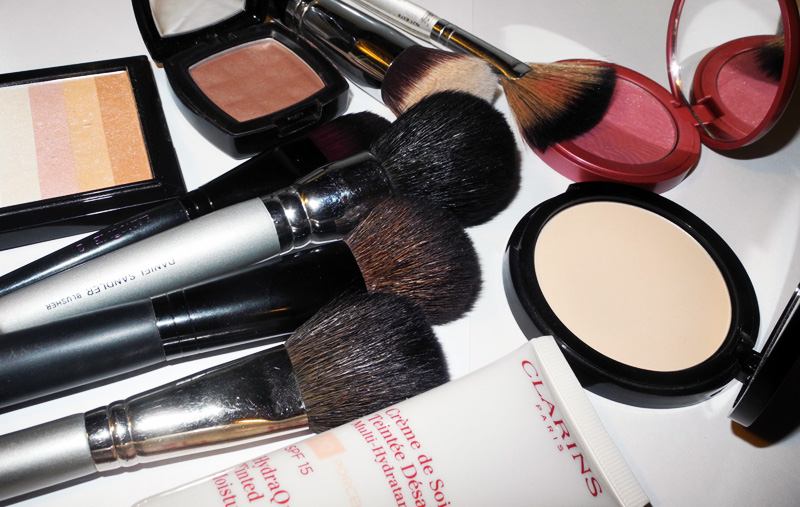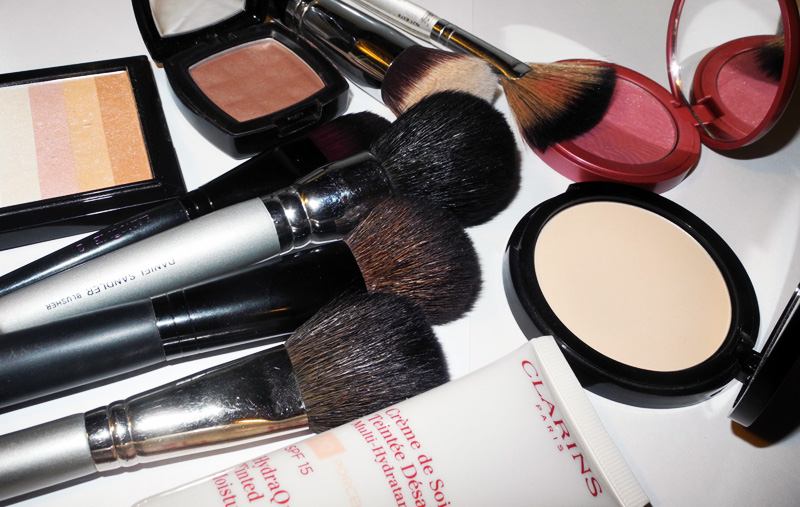 Today's feature is a collaboration with a guest  beauty writer who shares tips on why it is a good idea to invest  in makeup brushes.
Makeup can be a great investment to have especially when it comes to bringing out your natural beauty. When applied properly it can help hide some of your flaws while enhancing some of your best features in a subtle manner. In an industry as huge as the beauty and cosmetics department, several brands like Skinfood often provide various makeup options that often come in packages coupled with a handful of sponges, brushes, and unique applicators.
These accessories are included to help apply the product evenly while also matching the contour of your face with ease. However, it is important to note that not all applicators are made the same. In some brands, certain sponges, brushes, and blenders are made with higher quality materials which offers a better finish compared to others.
To gain a better understanding on these features, here are some reasons why makeup enthusiasts should invest in high quality makeup tools: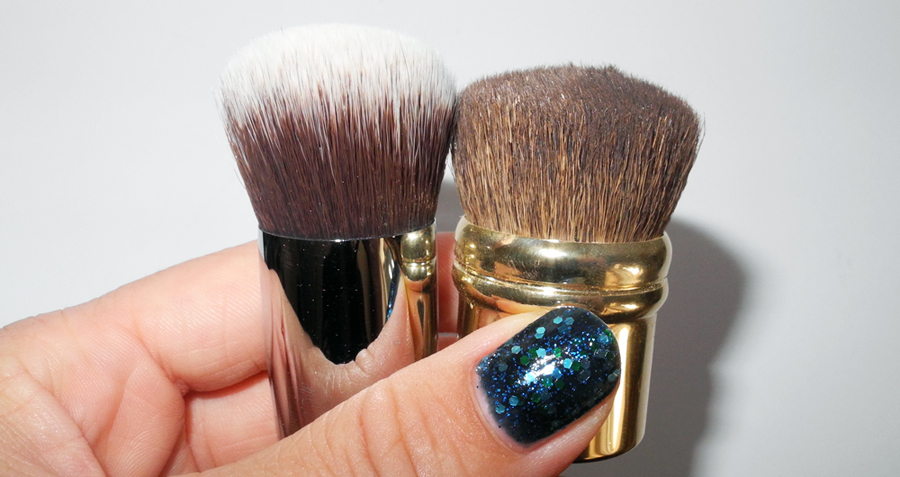 Handles different makeup consistencies 
Makeup comes in a variety of consistencies which may be powdered, liquid, or even a combination of both. Brushes made with different materials tend to handle certain consistencies better than others. For instance, brushes made with natural hair is best for lifting powder and mineral products like powder, eyeshadow, and blush. Synthetic brushes, on the other hand, work best with blending liquid makeup like foundations and concealers. Understanding which type of brush to work with prevents unwanted effects like makeup streaks and a chalky looking finish.
Promotes better hygiene
Using makeup tools is generally seen as more hygienic compared to using your fingers to apply different products on your face. Since our fingers usually keep contact with different substances that can cause breakouts, using tools can help lessen these unwanted side effects. For a more hygienic finish, experts recommend washing your makeup tools regularly with baby shampoo or mild soaps to prevent build-up of makeup and bacteria.
Offers precise application
Certain areas of the face require a more accurate  application which enables them to look more refined and natural. This is applied for certain areas of the face where different dimensions and depth which may require angled brushes which help bring out your natural bone structure. Certain products like eye liners with special wands and eye shadow colours blended well with brushes provides a more natural finish whereas, unevenly applied makeup can make your face look blotchy and chalky.
Makes it more personalized
There are some instances where we may need to share makeup with others. This is especially true if we are sharing with friends for economical reasons or are working with makeup artists. Whatever the reason may be, one should still invest in purchasing their own makeup brushes to prevent sharing dead skin cells, bacteria, and micro bacteria that may be residing in used makeup brushes. This is especially necessary for people with sensitive skin types who should only use dermatologist-approved products.
Lasts longer
High-quality brushes, sponges, and other forms of applicators generally last longer compared to generic and cheaply-made materials. Various makeup brands often come with their own applicators in the box which are usually cheaply made and less effective than professional brushes. Some of these applicators even outlive their product which makes a person use less of the product they invest in. To avoid wasting good makeup, users should invest in professional tools that enable them to apply makeup effectively without worrying about wasting their hard-earned cash.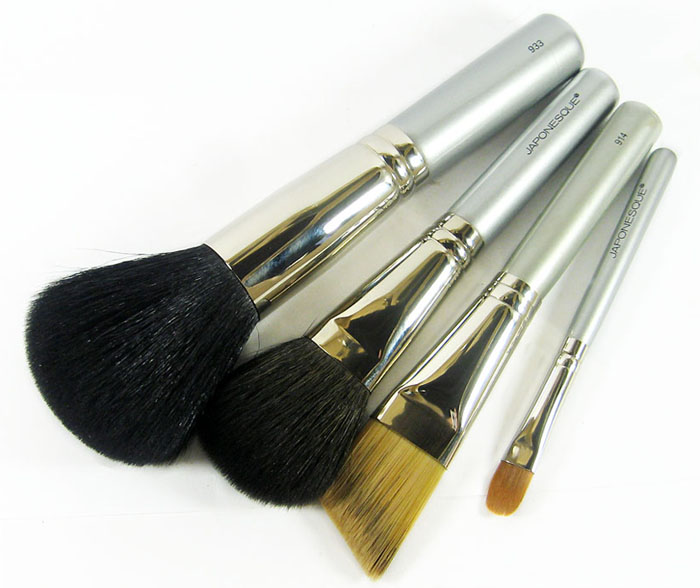 Know what works for you
Makeup and other forms of cosmetics all come in a matter of different consistencies and ingredients. With a variety of items to choose from, investing in high-quality tools can help bring out their effectiveness while also enhancing your own natural features with ease.
Considering that not all makeup tools are made in the same quality, users should test these brushes on their skin and see whether they feel silky and smooth or stiff and scaly. Sponges should also be tested where they should be soft enough to dab on the skin but not too soft that they could tear quickly.
Other ways where a person can tell whether certain tools work best for them is doing considerable research. This includes reading on reviews on beauty experts' websites and reading different experiences customers have when dealing with the product. While these reviews are subjective, it still helps to know which company is most likely to invest in quality rather than rely on cheap gimmicks and celebrity endorsements. With thousands of products to choose from, being careful with your money can help you enjoy your makeup with ease.