This summer YSL's makeup collection was inspired by Yves love for different blue shades and the  sea. Btw, I still haven't seem that new film about him, have you?
While I am not entirely sure what exactly the brand was trying to say with the visual below, I like the Bleus Lumiere release, regardless. And I really like the blue and fuchsia on Cara and the baby blue nail polish on the other model.
So what new products are a part of this collection?
Kiss & Blush, $40/£27
Palette Collector Summer 2014, $60
YSL are launching new quints, and here is the first look.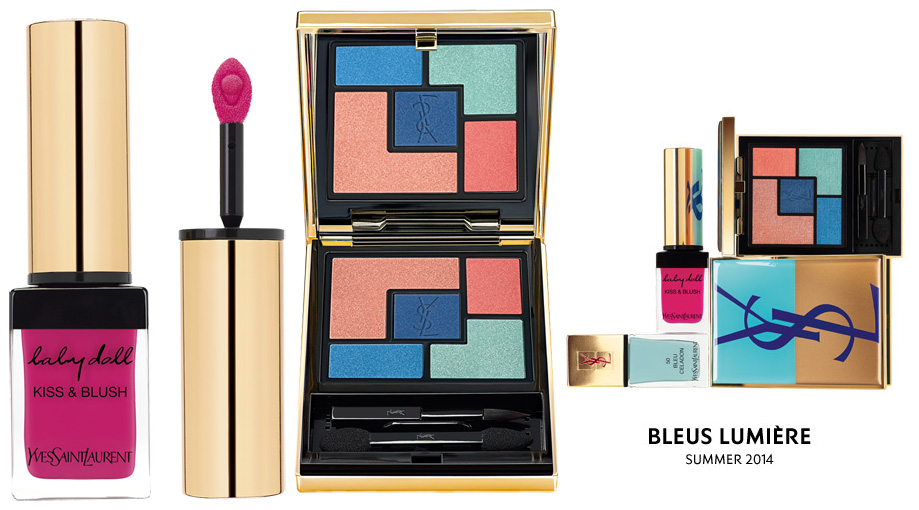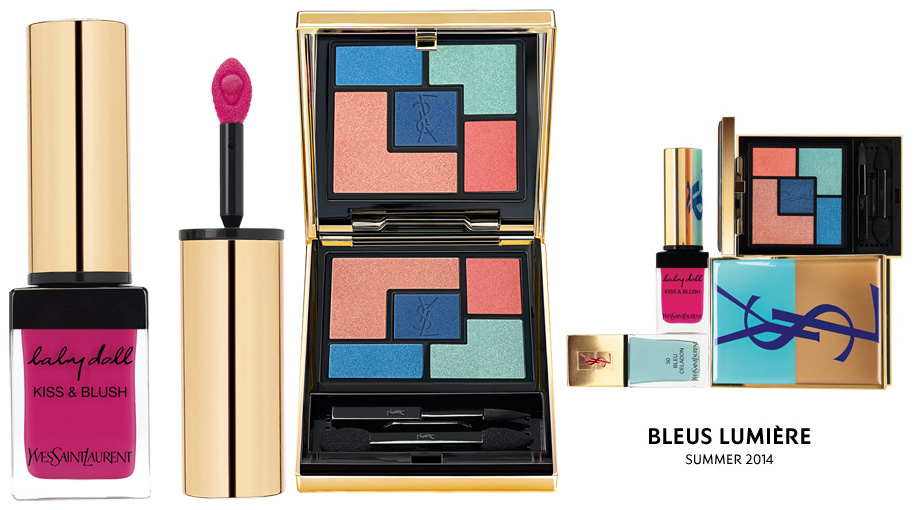 There will be two blue eye pencils and nail polishes in baby blue and indigo. And these four products have to be my personal favourites, along with the fuchsia  lipstick.
50 Bleu Celadon
51 Bleu Cyclades
Dessin Du Regard Waterproof, $30/£19.50
12 Bleu Aqua
13 Bleu Indigo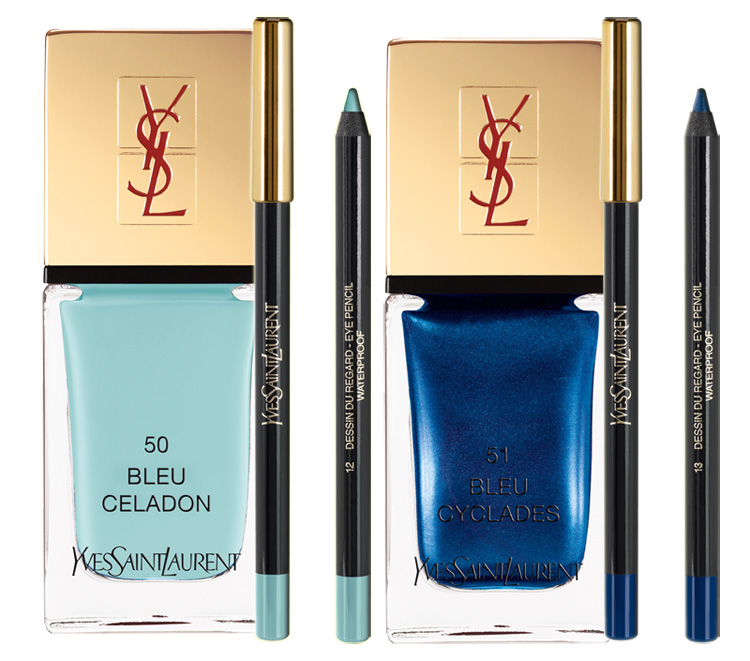 As for the lips, there are four products, two from pink family, and two from coral.
Rouge Pur Couture Vernis A Levres Rebel Nudes $35/ £25
111 Guilty Coral
112 Dangerous Pink
Rouge Volupte Shine $35/£24
06 Pink in Devotion
14 Coral in Touch
So what do you think?