My name is Marina, and I am mascara snob. Although most make-up artists and beauty writers say how mascara is the product to save on, this is not for me. After all mascara is one of the most important products in my makeup bag, so it has to be perfect. And YSL Faux Cils meets all my requirements.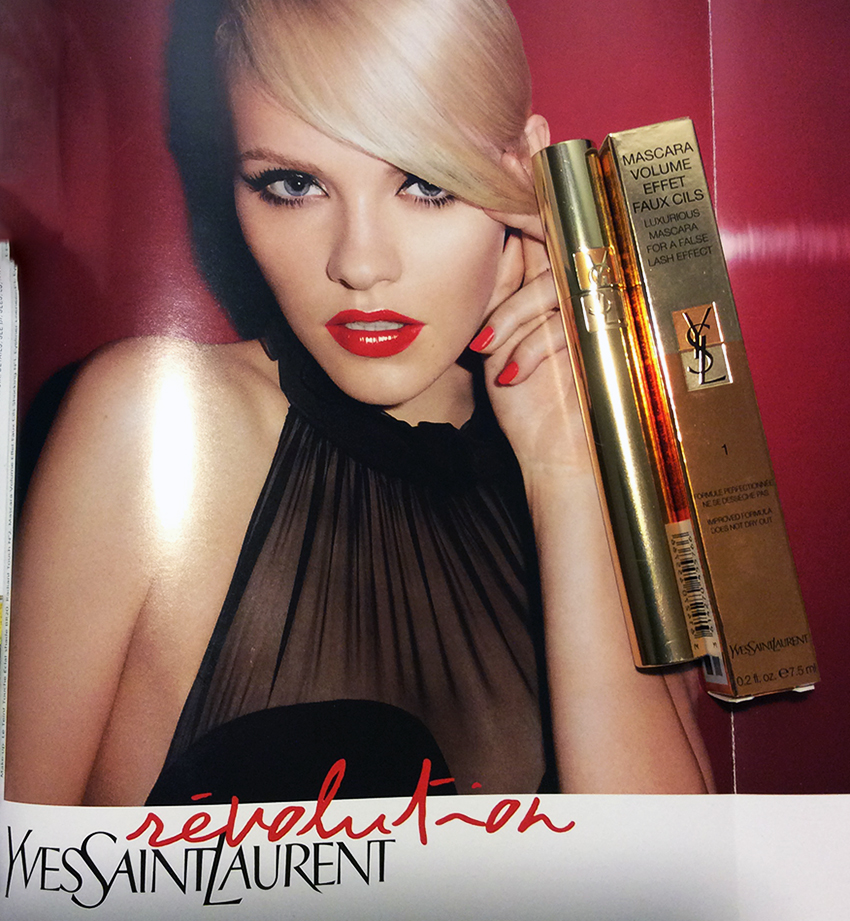 This lill' gem does not need an introduction, a cult classic for a reason, it gives you phenomenal lashes, hence the name. You get ridiculously -long-touching-your-eyebrows lashes which are voluminous and ultra-black, too. On me this mascara stays on pretty well, without smudging for the whole working day.
And that is not to mention that it comes in the gorgeous YSL gold packaging. And although I am the biggest fan of black you will ever find, I still think that YSL's gold feels more luxurious. And, yes, when you pay a lot for your mascara, it should not only perform but look beautiful.
This all sounds too perfect to be true, right? So, yes, there is a big minus to this mascara, and this wont't come as a surprise if you read at least one YSL Faux Cils mascara review. It dries out really fast, like within two months. And it's not like I would use a mascara for 5 years but 2.5-2.5 months is still too fast.
Other than that, I definitely recommend. One of the best mascaras ever. The ones I'd say are as good are: Chanel Le Volume, Lancome Hypnose and DiorShow Extase.
The price is £35/$37 and YSL is available from Harrods, Selfridges,  Nordstrom, Neiman Marcus,  Bergdorf Goodman, Sephora,