Tag: affordable makeup brushes
I have posted a preview of the new Sigma F88 ($16) and P88 ($14) on Makeup4all Facebook page and here is finally a review.
Being a fan of their  synthetic  kabuki range, I was expecting to love these, too

And I was not disappointed! In fact, this angled brush may be my favourite one now. The shape reminds me of F84 but it is flat  and is thinner. I do love F80 (actually some of my friends bought it after they have tried mine) but I think  F88 has a perfect angle that  allows the brush to glide effortlessly as it fits the angles of the face perfectly. Try using it from the centre of your face blending the product outwards, so easy and quick! It gives a beautiful flawless finish, too.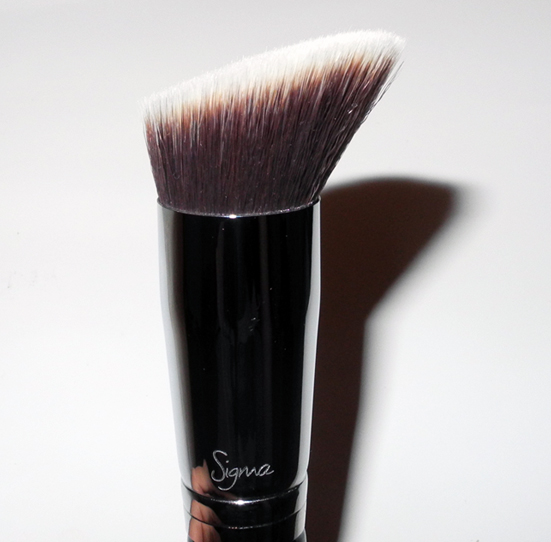 As for P88
Today I want to tell you about the Sigma Beauty Synthetic Kabuki Kit. It comes in a pretty packaging and all brushes are also packed individually inside.
There are four brushes:
F80 – Flat Kabuki: Application of liquid or cream products to flat areas of the face such as the forehead and cheeks.
F82 – Round Kabuki: Blend mineral products onto the skin.
F84 – Angled Kabuki: Buff cream blush or bronzer onto the skin.
F86 – Tapered Kabuki: Apply cream and liquid foundations onto the harder to reach contours of the face.
Each brush retails for $16 but you can get the set for $56 and save $8.
Here is how the brushes look like.
I actually  really love these brushes and will start the review with the most popular brush which is
F80 – Flat Kabuki

This is a flat brush with synthetic bristles which makes a foundation application flawless! It is very soft and not very dense so doesn't hurt the skin and also allows you to built up the shade. Also I find that it saves a lot of time. This is a prefect brush and I would totally recommend it! I am now a convert.

F82 – Round Kabuki

This is a round kabuki with denser  (than the flat kabuki) synthetic bristles.  I find that while the flat kabuki can give you a rather sheer coverage, this one is perfect for foundations with a higher coverage but it also works great with tinted moistirisers. This brush is