Tag: Apivita Gentle Cleansing Gel
Products for the intimate hygiene is not something that I talk a lot about here. But I thought why not telling you about this really nice product by Apivita called Gentle Cleansing Gel for the Intimate Area for Extra Protection.
It is contains 91% natural ingredients and, according to the brand, prevents pathogenic microorganisms' growth and small irritations with propolis, tea tree and natural lipoamino acid. It also helps to  protect the natural flora of the intimate area and respects the natural pH with lactic acid and natural oligosaccharide.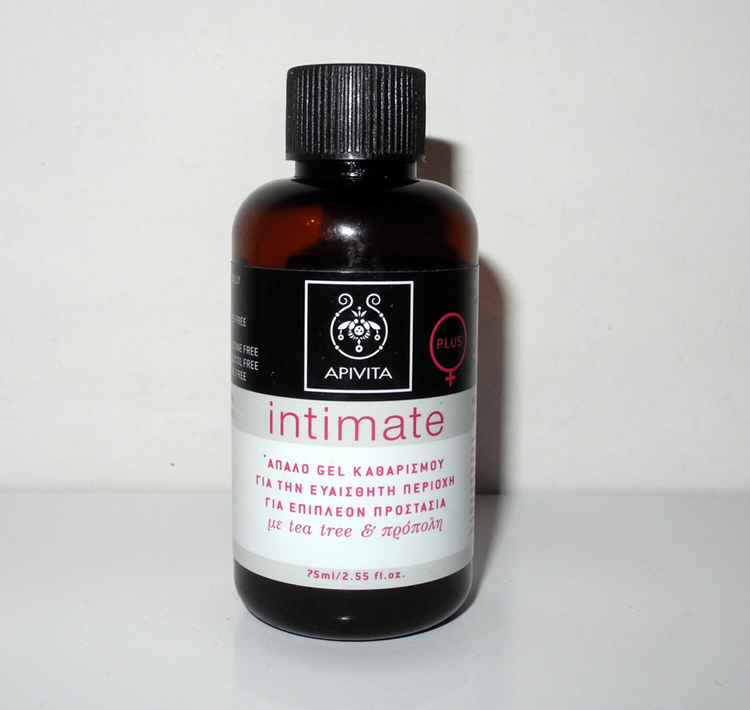 It is a very gentle product  that smells nice and definitely helps you  feel clean and fresh, especially at that time of the month.  I don't know what else is there to say, besides the fact that I am very pleased with this cleanser.
I usually