I already made a review about my other Lip Tint by BECCA  called Frappe which is a juicy coral. And today I want to tell you about theirt lip tint called Caipirinha.
It looks like a medium brown in the tube but the colour is very natural on the lips (see the swatch below). You can read a detailed review about BECCA's lip tint here.
But let me say it one more time – this gloss is one of the best out there! It's light, yet moisturizing, it has a nice little brush and the colour is buildable.
And this is how it looks like on the lips.
I am sure that you all know that October is a month of Breast Cancer Awareness. And it's great that a lot of  beauty companies take a part in it! You can find a  lot of beauty products which are  marked with the pink ribbon which means that the profits (all or part) from those products will be donated to the Breat Canser Organizations.
Be sure that you also take a part and get yourself something. My choice is Becca Cosmetics Glossy Lip Tint in Julep: 15% of proceeds will be donated to Breast Canser Network of Strength.
If you are not familiar with BECCA's Lip Tints you can read my review here.
I know that we all love to buy makeup and beauty things. I am always curious what products people get for themselves. So here are the last 10 products that I got for myself and some of them are not even here yet!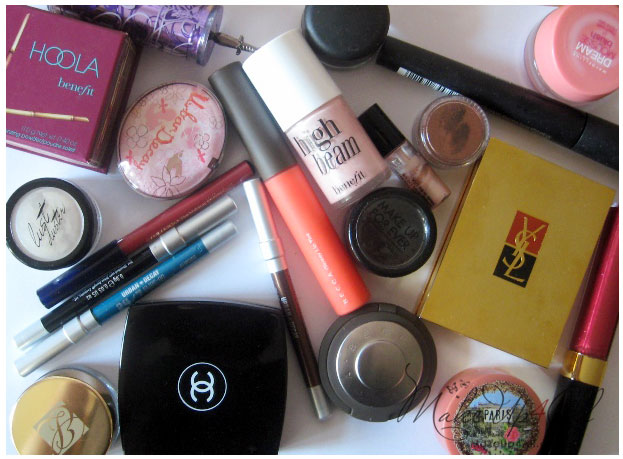 This is not really the photo of those things but you can see Frappe lip tint by Becca and Shiseido Lip Pencil.
Becca Glossy Lip Tint in Caipirinha
Becca Glossy Lip Tint in Frappe
Becca Jewel Dust Pigment in Asrai
Illamasqua Nail Polish in Alarm
Shiseido Eye Pencil in Moonscape
Shiseido Lip Liner Pencil