You can always count on Dolce & Gabbana when it comes to a beautiful makeup collection for the holiday season, and I love the fact that their new release was inspired by Baroque, no one does baroque quite like this brand. And all items from the "Black Baroque" colour theme  look incredible, especially that lipstick! Dreamy.
The products are:
Shine Lipstick: 123 Baroque Red, 147 Baroque Gold  and  190 Baroque Black
Contour Duo The Illuminator Luna 4/ The Bronzer in Desert 20
Perfect Mono Eyeshadow: 006 Baroque White, 28 Beige
If you are not a fan of the traditional Christmas collections with red, gold and  everything glam, you may love the newest offering from Givenchy.
Their Folie de Noirs collection is dark and mysterious. I would even call it gothic! Definitely my favourite collection from the brand in a while – everything looks gorgeous, and there is nothing I wouldn't wear.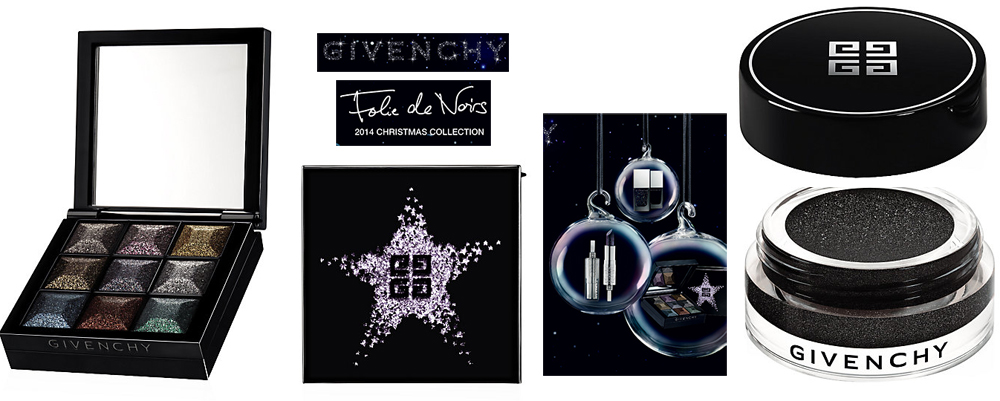 The star of the collection is the Le Prismissime Yeux Noirs En Folie, £40. 50. You get nine shimmering shades which come in a compact with a star on top.
There are two other products for the eyes – black shimmering eye shadows Ombre Couture Noir Sequin (£18) and a midnight blue mascara Phenomen'eyes Bleu Folie (£23).
Besides the products for the eyes, there are two nail polishes