Regular readers know that BECCA is one of my favourite beauty brands ever, their releases are always spot on! Here is a preview of the brands newest offerings.
Ombre Rouge Eye Palette, $40
Five matte eye shadows with warm and cool undertones, infused with green coffee oil, can be used wet or dry.
Ultimate Full Lash Perfecting Mascara, $25
"A mascara with double the brush for twice the lash volume." The dual-bristle brush and the formula of the mascara give your lashes length and volume.
Luminous Body Perfecting Mousse, $34
Now, this is a genius product. According to BECCA, it is a skin perfector that "conceals imperfections and seamlessly evens skintone with subtle radiance and true bronze color."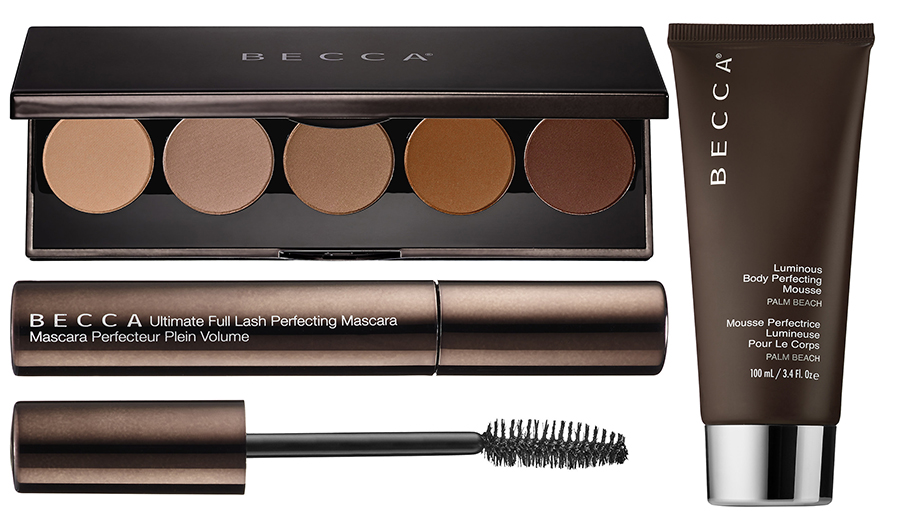 Shadow & Light Brow Contour Mousse, $25
NARS kills it when it comes to bright and vibrant colourful makeup! Just take a look at their Holiday 2013  collection. It's an eye candy. By the way, besides these items, there are a lot of makeup sets to choose from.
Cimenatic Lipsticks, £18.50/$26
Last Tango, dusty rose
Goodbye Emmanuelle, hot pink
Full Frontal, rose violet
Future Red, cherry
Short Circuit, fire coral
Day Dream, peachy pink
Exhibit A, matte
Wow, I am really loving the new Limited Edition BY 3 blush palettes from Sleek. I have recently bought my first Sleek blush and I really love it (review coming later). So if the quality of these is the same as the quality in the single blushes, they are really worth it, especially for £9.99 only.

Lace, Pumpkin, Flame, Sugar, Pink Spirit. Click to enlarge.
The bad news is that you can get them only in the UK at Superdrug. What a disappointment for those who are outside UK.  So if you want one, you can try eBay or ask a friend to get it for you. But hurry up, I have a feeling they will be sold out quickly.