Is it me or Chanel collections are getting hotter and hotter? Their Autumnal release was one of the best among other seasonal collections. But their Christmas 2015 makeup collection  Rouge Noir Absolument is just out-of-this-world-gorgeous!
Look at those dark berry shades! It doesn't get better than this.
The thing is that I am already wearing a dark lipstick (Clarins Royal Plum) and dark nail polish, otherwise, I'd feel the urge to do so…
My personal favourite products from the collection have to be: Rouge Allure in Rouge Noir (black red),  Le Vernis in Rouge Allure (black red) and Illusion D'Ombre in Rouge Noir (shimmering black red). Can I have all three products, please? And maybe the Rouge Noir eye pencil and a blush, too?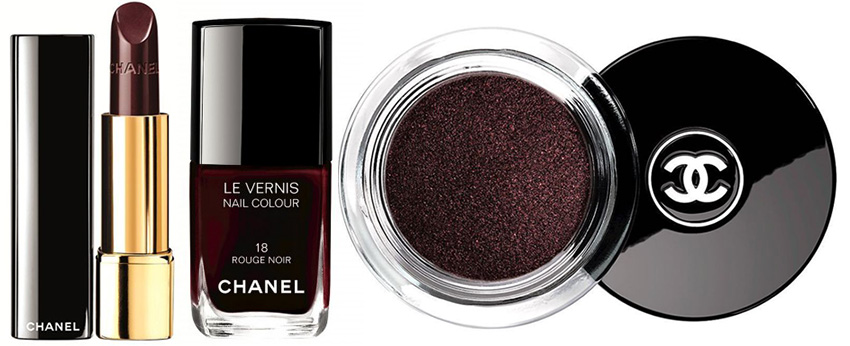 What else is in this collection?