Tag: Clarifying Detox Shampoo
I simply adore Philip B Peppermint and Avocado Volumizing and Clarifying  shampoo but since it's so expensive, I was on a mission to find a cheaper alternative.
Probably the most talked about  is Phyto's PhytoNeutre Clarifying Detox Shampoo  (formally known as PhytoNeutre Rebalancing Cream Shampoo). Everyone seemed to love it, so I've decided to buy it for myself, and was ready to see amazing results.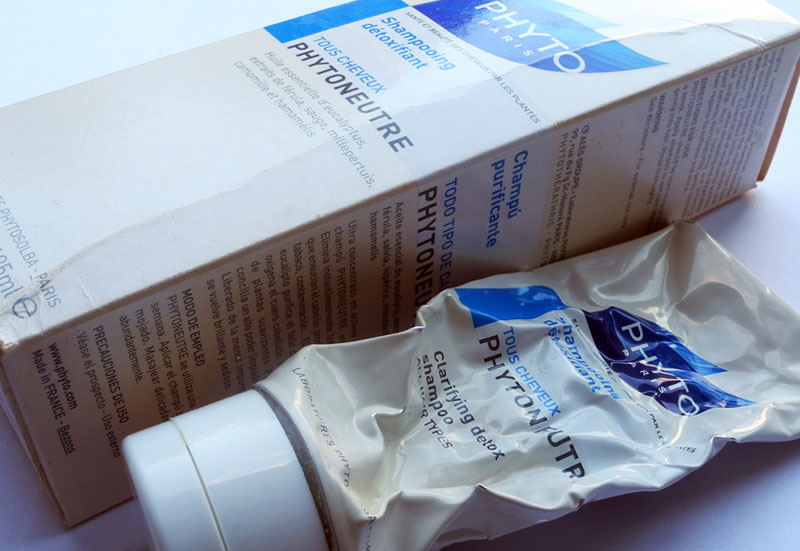 This shampoo with  eucalyptus essential oil (it is green-ish actually; plus it smells so refreshing!), silicone and paraben free, is  formulated to eliminate product build-up without stripping hair of its protective barrier, and should be used weekly.
And what about the results?
At first, I wasn't very impressed with it for some reason. I was really hoping that it would allow me to wash the hair less often, and, unfortunately, it wasn't really the case.  But I have realized that the brand suggests leaving it for several minutes, which I did not do. After I've started doing it, the results were a lot better.
I was also surprised to see how shiny and glossy my hair looked afterwards, which is never the case with the silicon-free shampoos, from my experience. I also loved that