Tag: Clarins Ombre Minerale Makeup
So here is a preview of Clarins' Autumn 2012 makeup collection which is mostly about the eyes with a lot of new eye shadows, plum mascara, eye khol and the innovative eye liner.
The star of the collection is the  Colour Accents Face & Blush Palette, £30
Clarins suggest that this  limited edition face powder is ideal for all skin tones. You can blend together all shades or use pink as a blush.
There are also sixteen new  Mineral Eyeshadow Smoothing and Long-Lasting, £16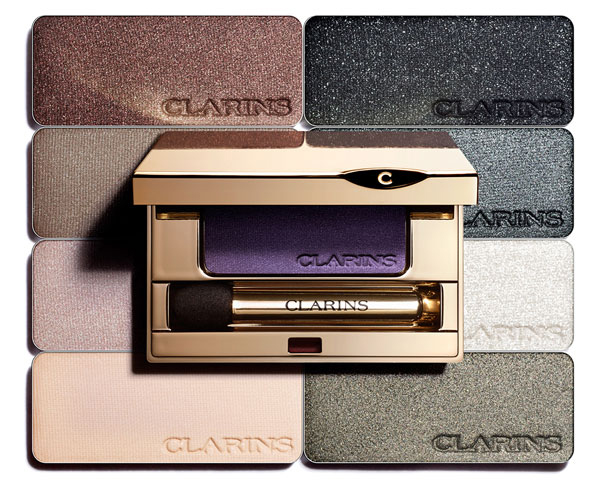 You can use these both dry and wet and they, have different finish (matte, satin, pearl and shimmer) and are divided into four  groups:
The naturals. 'Five shades for very easy to wear, natural looking results. From matte beige to rose tones wear alone or blend with a darker shade':  02 Nude, 03 Petal, 04 Golden Rose, 05 Lingerie, 06 Tea Rose.
The basics. 'A palette of five simples shades from brown to green that create deep set, sculpted eye's: 07 Auburn, 08 Taupe, 09 Lavender Tea, 10 Slate Blue, 11 Silver Green.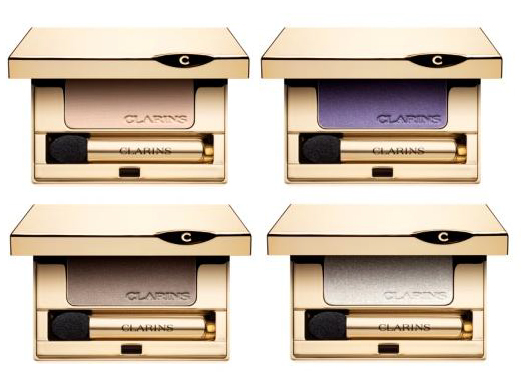 Intense colours. 'Five highly pigmented shades that deliver instant colour for an intense, sophisticated look': 12 Aubergine, 13 Dark Chocolate, 14 Platinum, 15 Sparkle Black, 16 Vibrant Violet
Illuminator. 'This highlighter can be worn alone or over another shade to sparkle and illuminate your eyes': 01 White Sparkle Illuminator.
 3-Dot Liner (LE), £20
A new