Besides  contouring and eye brow products almost every brand is brining out some kind of new lipstick this season. And it makes sense, as it it the easiest way to get into SS, beauty wise. I have already featured so many, but here are two newest offerings from butter LONDON and Clinique.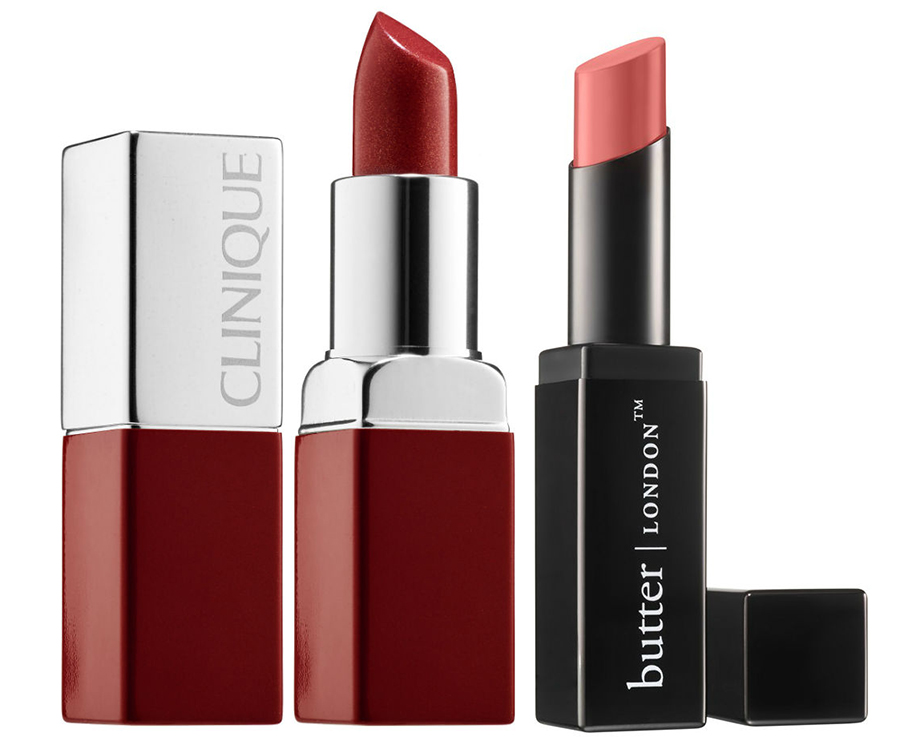 Shades featured: Passion Pop and Abbey Rose
Clinique Pop Lip Colour + Primer ($17.50 from Sephora)
Lightweight formula with a smoothing primer, gives a  bold beautiful colour and  as Clinique describe it a "modern-velvet finish".  I like how each shade has a corresponding packaging. There are 16 to choose from.
butter LONDON Moisture Matte LIPPY Lipstick ($20 from Nordstrom)
I am loving the look of the new Clinique Chubby Stick Intense, there are quite a few  shades that I would like to try.
These are basically the intense version of the original Chubby Sticks.  Great idea, vibrant colour that can be used on the go, what is not to like? These should be out in November and will retail for £16.
Which shade do you like the best?