Tag: Colette Valois Pan Am
I am sorry that I haven't really been  posting for the last several days, I did not have time to schedule posts ahead and  some things were not working out unfortunately. But, hopefully, I'll manage to post as usual soon.
Today I want to tell you about the TV show that really inspired me beauty-wise. And it is called Pan Am.  To tell the truth, sometimes I can watch a show to look at the makeup and fashion mostly. Luckily, this is not the case, and I actually do enjoy the characters and the plot which is not too complicated or hard to follow. Exactly what you need after a hard day to relax.
There are four leading female characters: Kate,  Maggie, Colette, and Laura. As the main point of this post is to show you some of their looks and outfits, I won't get into the details about the characters and plot lines. But I thought I would include  what is written about each girl.
Kate
'Competitive by nature, Kate has lived in the shadow of her younger sister, Laura, all of her life. Kate rebelled against the life that chosen for her, that of a wife, a mother and instead spread her own wings to fly.'
I know that  a lot of people like Kate's sister Laura(and she is nice and pretty), but I love Kate. She is so beautiful and elegant and I just love Kate and Niko 😉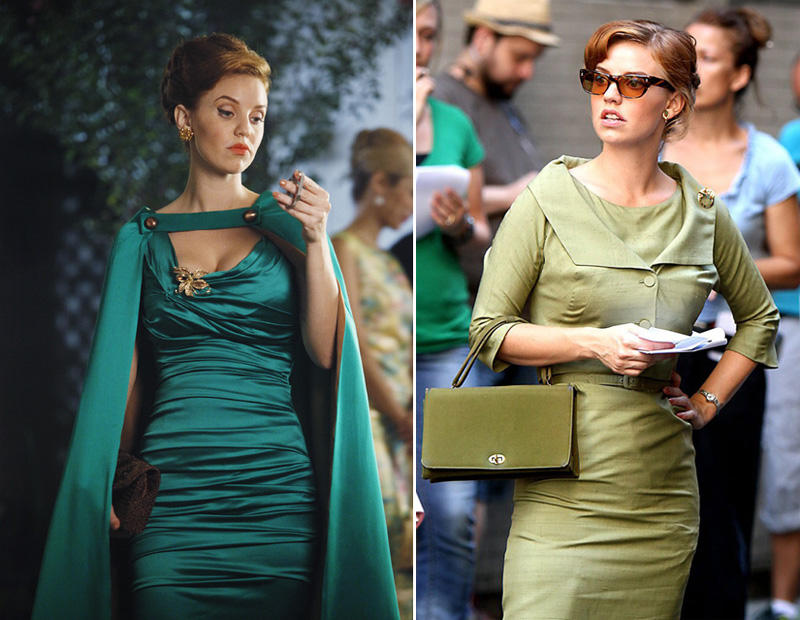 I would love to know the name of the lipstick that is in the middle, how gorgeous does it look?
Maggie
'Maggie has struggled all her life to better her standing in the world. Ambition runs through her veins and now that she's reached Pan Am, she has no intention of looking back.'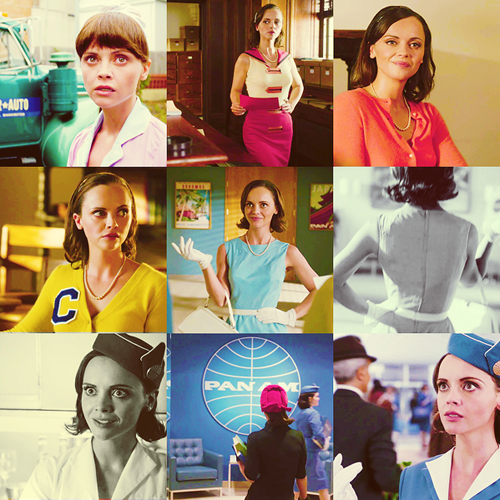 Photo from Tumblr
I love Christina Ricci and