Tag: coloured eye shadows
I think I have already told you several times that I am curious about how I'd look like with green eyes. In fact,  my father and pretty much everyone in his family, including my cousins, have  green eyes and blonde hair.
Luckily, these days it is easy to try both (new hair colour and even eye colour)…I actually did dye my hair blonde when I was 16, hello teen years! But have realized that I have never tried "changing" my eye colour. And I am talking about colour lenses here…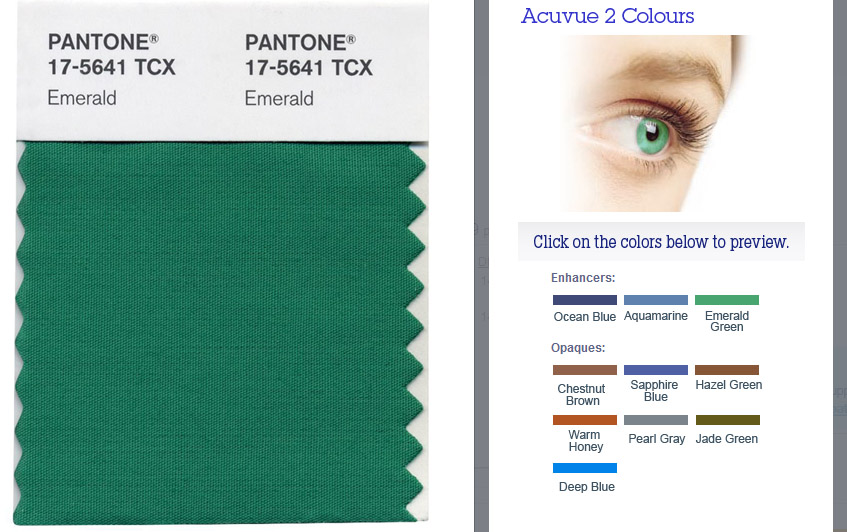 I am pretty sure that you know that the colour of the moment is Emerald Green, as  reported by Pantone. Looks  like it's the perfect timing for trying the green lenses. For example the Acuvue 2 Colours by Johnson & Johnson which are available in a  lot of colours, including Emerald Green.
One of the coolest thing about trying on the contact lenses is the fact that you can play with different makeup shades! Although, it is "just makeup" and you can use whichever  colours you want, certain shades can  make your eyes pop, so it's worth knowing which ones.
When you look at the colour wheel,