Regular readers know that BECCA is one of my favourite beauty brands ever, their releases are always spot on! Here is a preview of the brands newest offerings.
Ombre Rouge Eye Palette, $40
Five matte eye shadows with warm and cool undertones, infused with green coffee oil, can be used wet or dry.
Ultimate Full Lash Perfecting Mascara, $25
"A mascara with double the brush for twice the lash volume." The dual-bristle brush and the formula of the mascara give your lashes length and volume.
Luminous Body Perfecting Mousse, $34
Now, this is a genius product. According to BECCA, it is a skin perfector that "conceals imperfections and seamlessly evens skintone with subtle radiance and true bronze color."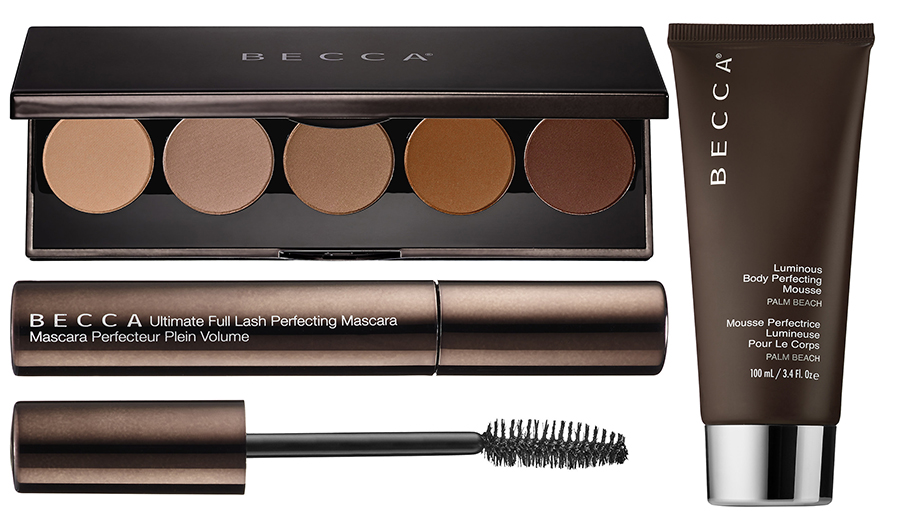 Shadow & Light Brow Contour Mousse, $25
Illamasqua just launched their newest makeup collection with some great basic products, like eye and lip pencils, nude lipstick and blush; and a trendy contouring palette.
The photo above is from the brand's Facebook page.
The products are:
Sculpting Palette (Contouring and Highlighting Palette), £44
It includes six  versatile powder shades. Here are the tips on the best way to use it: " Using the Contour Brush, apply Cirrus to the highest points of the face to subtlety highlight features. With the same brush, gently create an under-shadow by applying Nimbus to the hollow of the cheek and down the sides of the nose. Follow by blending Heroine (light to medium skin-tones) or Create (medium to deep skin-tones) over the under-shadow created with Nimbus for a more realistic finish. Achieve a cooler tone to your contour by mixing in Nimbus; or create a warmer effect by mixing in Steal. Illuminate your highlighted areas by layering Rush down the bridge of the nose, and above the cheek bones, blending towards the hair line."
False Eye Lashes in Quiver, £15