Tag: Givenchy holiday 2014
If you are not a fan of the traditional Christmas collections with red, gold and  everything glam, you may love the newest offering from Givenchy.
Their Folie de Noirs collection is dark and mysterious. I would even call it gothic! Definitely my favourite collection from the brand in a while – everything looks gorgeous, and there is nothing I wouldn't wear.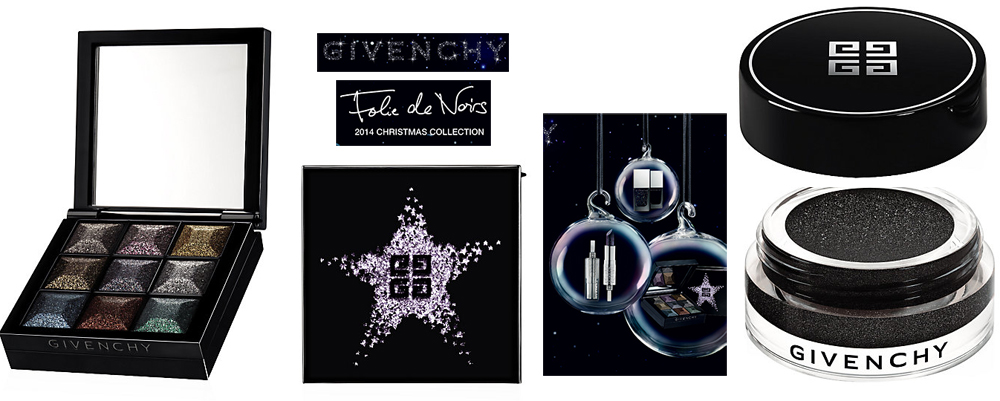 The star of the collection is the Le Prismissime Yeux Noirs En Folie, £40. 50. You get nine shimmering shades which come in a compact with a star on top.
There are two other products for the eyes – black shimmering eye shadows Ombre Couture Noir Sequin (£18) and a midnight blue mascara Phenomen'eyes Bleu Folie (£23).
Besides the products for the eyes, there are two nail polishes