Givenchy  Audace De l'Or is a really well-edited Christmas collection of just three products which come in a proper festive golden limited edition design.  So if you are feeling overwhelmed by all the variants – this may be a good collection for you. Plus, you can never go wrong with some sparkles for holidays!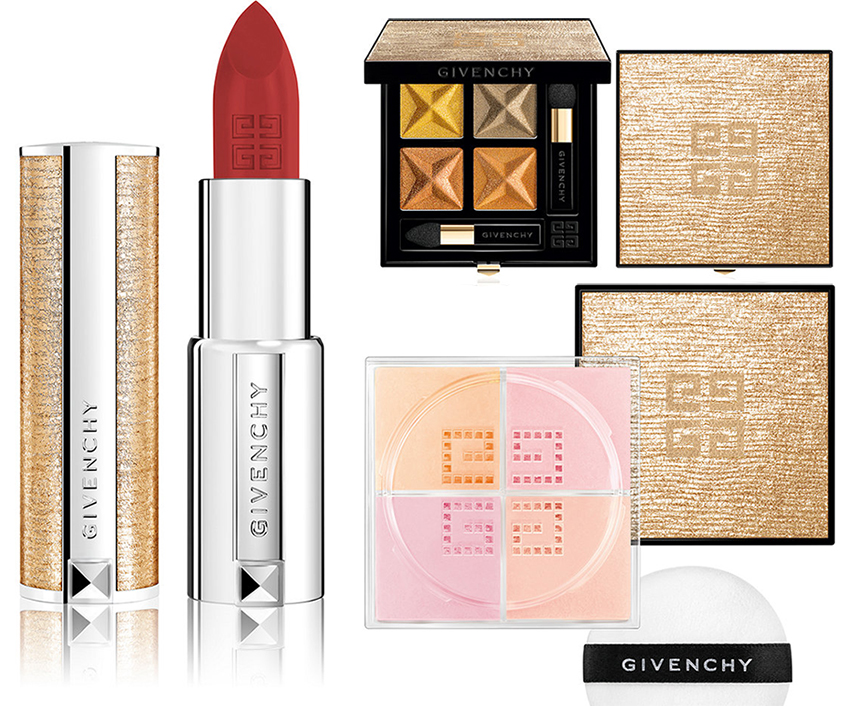 Palette Ors Audacieux, $63/£40.50
Inspired by multifaceted reflections of gold, concealed in a luxurious case recalling gold leaf art. Four shades of gold, of dazzling depth and shimmering radiance, creating a mirror effect that intensifies the colour.
Prisme Libre Loose Powder – N8 Voile Audacieux, $54/£36
A matifying and color-correcting loose powder for the