Why is it that you often want to have things that are hard to get? Or is it just me? After reading all those raves about Josie Maran's Argan Oil and tarte's Maracuja oil, I really wanted to get both. Finally the first one is mine, thanks to my friend from the US.
I have a 15ml one which was only $16 which, in my opinion, is a good price, compared to other oils on the market.
So is it that good, as they say it is?
In my opinion, it is! I have been using several drops, which is easy thanks to the pipette,  of it every morning and evening for several weeks now and
I really love the look of these Josie Maran Coconut Watercolor Cheek Gelee blushers.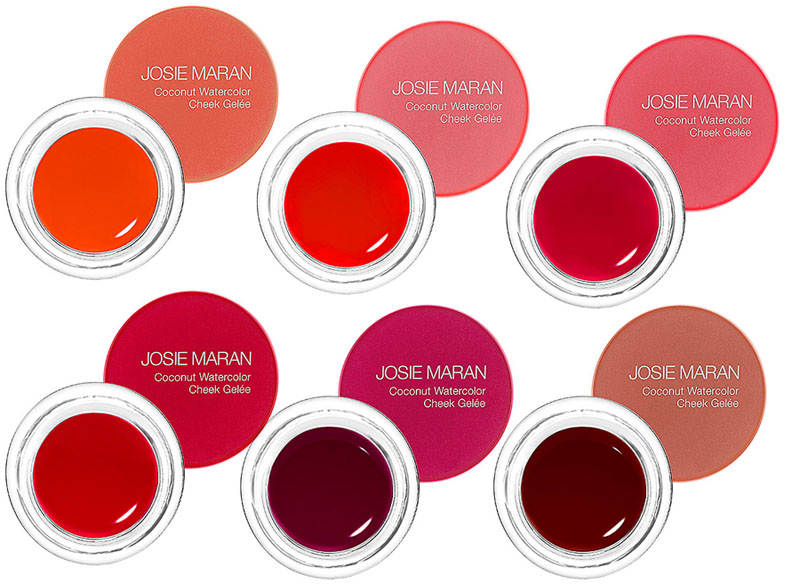 The product is described as a "coconut water-infused (50%) cheek gelée with up to 14 hours of color and hydration". It is supposed to be a hybrid formula of a cream blush and a  gel stain.
Sounds interesting and innovative! And I would really love to try.  You can get them from
I've wasted spent  a lot of hours browsing on-line beauty shops this week trying to figure out what I need/want to buy in the near future and making wish list. And here is one of the sets that I came across that may be worth your attention.
I have never tried anything from Josie Maran myself but I've heard pretty good things about the range.
It includes:
0.21 oz Argan Color Stick in Petal Pink (neutral pink)
0.11 oz GOGO Instant Natural Volume Mascara in black
0.09 oz R.E.M. Pen in Glitz shadow (gold shimmer) and Black Liner
 0.14 oz Argan Natural Volume Lip Gloss in Optimism (sheer shimmering golden beige)
0.5 oz 100% Pure Argan Oil
0.5 oz Argan Illuminizer Limited Edition Gold (sheer pale gold sheen)
This set is available at Sephora for $54 while the value is $105.