Tag: Kate Bosworth makeup
It's not a secret that I am a huge fan of dark but wearable lips. So after looking at the close-ups of the makeup from the MET Gala 2012, I have chosen my favourite looks.
One of my favourites is this look on Lana del Rey, how gorgeous does she look?  Flawless skin,beautiful contouring, impeccable eye makeup and the lip shade is just perfection!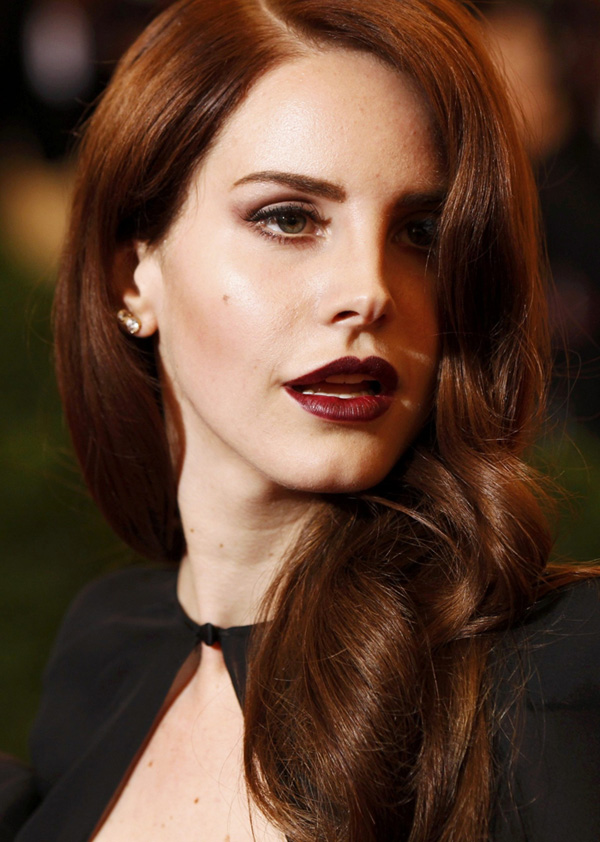 Then there are also Kate Bosworth and Camilla Belle. Kate, who usually wears a 'barely-there-makeup' is rocking that dark lipstick. Bravo, Kate! The brows are also to die for.  Only what's with the hair?!
As for Camilla, her Mak-Up Artist is a genius (I'd love to know who did her makeup) for choosing that lip colour. I assume that is a customized shade, but who knows. It is so unique, bold and really stands out. Such shade could be a total disaster but it worked out amazingly and it definitely catches attention.
And the last two
So many people were wondering what Spring Project is all about and what is it anyway. At last you can see the results! I would love to thank Mr., BritishBeautyBlogger and Lisa Eldridge for help, support and everything they did for this project! I would also like to thank everyone who answered beauty questions  about spring beauty trends!
Please let me know what you think! I would also appreciate if you can spread the word x
And it is an… ONLINE BEAUTY MAGAZINE!!!!
"After a very long and cold winter, I'm sure we all are happy that spring is finally here with the positive changes it brings! We all want to look even more beautiful, fashionable, chic and sophisticated, but what does this new season bring in fresh and exciting beauty trends? What collections are worth your attention? In the Spring issue of Makeup4All you'll find exclusive premium beauty buys, amazing drugstore steals, wonder-workers for the hair, face and body, the most exquisite fragrances and the brightest and boldest trends for nails.
Bloggers from across the world share the collections and beauty treats they love in this issue of Makeup4All. Interviews with the brilliant bloggers behind BritishBeautyBlogger and Makeup and Beauty Blog reveal their personal beauty favourites. Blogger Jaqueline shares her tips on making a bright but wearable rainbow look with a splash of colour confidence, and you will find how to recreate the gorgeous model looks straight from some of our favourite beauty brands' spring/summer faces. You will also find out how to create your favourite celebrity looks.
Top makeup artist, Lisa Eldridge has over 20 years of experience in making the rich and famous beautiful and cover-worthy! Check out our interview with Lisa and follow her guide to creating the definitive Kate Bosworth look, and don't miss the final page, where we reveal the most wanted beauty items of the season.
Whether you follow trends or make your own, there is something for everyone within the pages of Makeup4All. Don't be afraid to play with colour, explore your beauty potential and find your own unique style – remember, there are no makeup rules!"

Download MakeUp4All (16M)