This weekend I've re-organized products in my bathroom and made a list of the  things that I need to pick up, mostly new shower gels and body creams, as I use those up rather quickly. I have noticed that I have five Lush shower gels, so decided to make a lill' round up.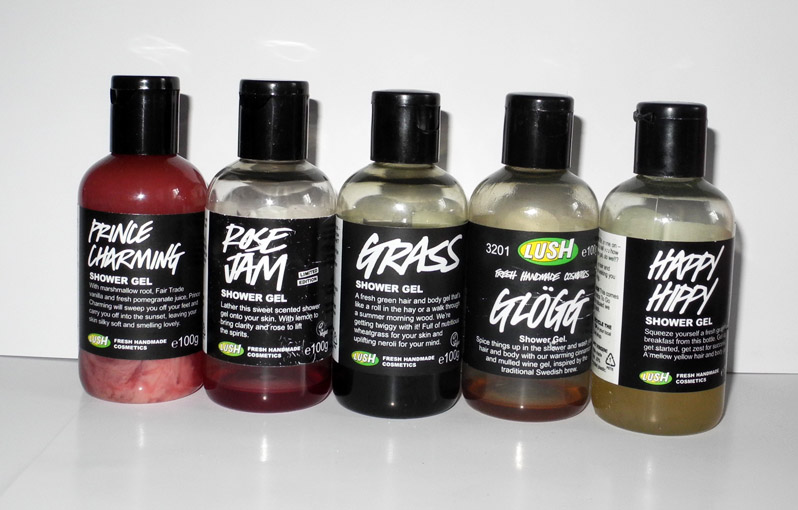 Lush Rose Jam Shower Gel (review)
This is my favourite one. While some people may find it too sweet and sugary, I am a huge fan, it smells just like rose jam and feels lovely on the skin, not drying at all.
Lush Glogg Shower Gel (review)
The other seasonal, LE one, which I really love, it is spicy and warm,  exactly what you need during the AW season.
Lush Prince