As you probably already know, besides the relaxing products, I really love energizing  "aromatherapy" scents. And I would like to tell you about one of those today. Meet Clarins'  Eau Dynamisante which actually just celebrated 25th anniversary!
I have got the fragrance and the Eau Dynamisante Moisturizing Body Lotion  in a mini size, as a gift with purchase, a long time ago and for some reason never mentioned it.
The line is described as  "Vitality, Freshness & Firmness."
And I find it to be very accurate.  This is definitely a unisex scent,  it is very fresh, uplifting but not overwhelming and not too complicated, with the notes of Lemon, Patchouli, Petit Grain, Ginseng and
Since I have very dry skin, body moisturizer is a must have for me, otherwise my skin feels tight and looks patchy.
Today I want to show you the product that I have been using quite a lot recently – L'Occitane Shea Butter Ultra Rich Body Lotion.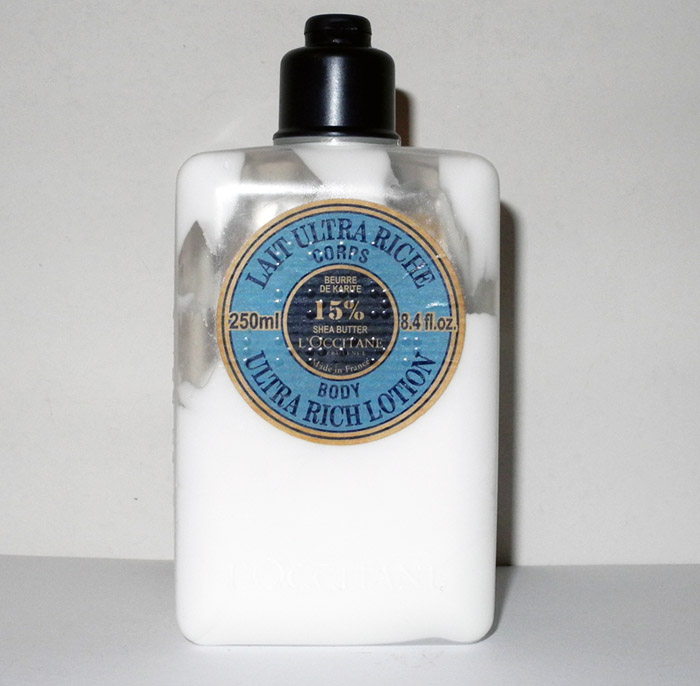 The texture is light and non-sticky  so it absorbs very quickly, at least this is the case with me. Besides shea butter, it also contains  natural honey and apricot oil which moisturize the skin and leave it smooth and soft.
However, for the cold season I find that