I had high expectations when  I first heard that Charlotte Tilbury was about to launch her makeup and beauty line.
And, to tell the truth, the range is even better than I though it would be. With the already excessive beauty market Charlotte managed to bring out some innovative, luxury looking and beautiful products. And there is something for everyone!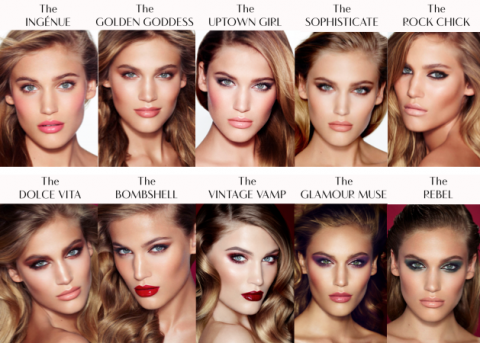 Here is what she says about the makeup line on her blog.
Charlotte   created 10  videos with iconic looks using her products, which give you a lot of ideas and show everything in action. I have actually already watched (and enjoyed) them all. You can watch them via her channel.  I have to say, that we are very lucky that we can get tips from the make-up genius herself!
But what about the products? Well, I want pretty much everything from the range, which doesn't happen often, as you may know. But if I had to choose only five products (for my personal use), I'd go for: