Tag: Pixie Lott Paint Hair Chalks
I was sent these cool hair chalks to feature them for the festival season but completely forgot to use them on my blonde baby cousin who was visiting with my aunt back in summer (I live far away from most of my family), and take any photos, and then I forgot about this feature, until now. I saw the draft sitting in my inbox this week, and thought it would be a good time to  mention the Pixie Lott Paint Hair Chalks, as they may be a great addition to your Halloween costume.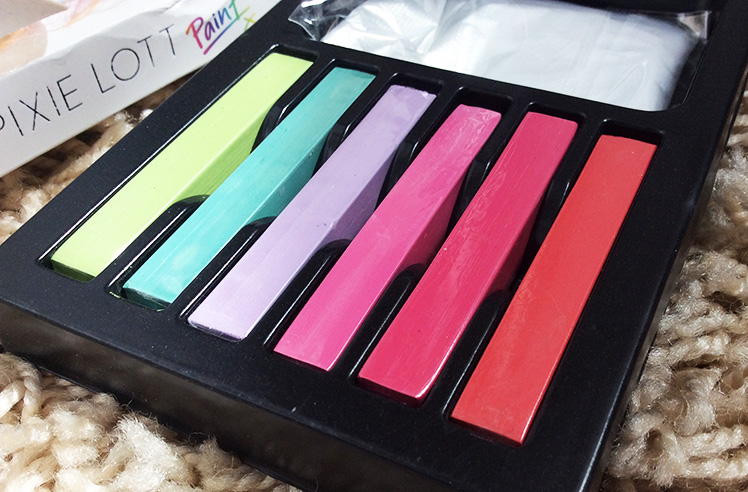 I was obsessed with the idea of the hair chalks, and even bought myself this Anastasia Hair Powders a while ago. And it is really fun, and easy to use. You basically just apply the chalks and set them with a hair spray, but there are detailed instructions and tips on the packaging anyway.
As you can see, this is