TrishMcEvoy is such a great makeup brand which is, unfortunately, not that widely available. But if you have a chance – definitely try their products, I personally love everything  I have from this brand.
I've decided to share the most interesting, in my opinion, products from their latest launches.
I am loving the look of this Lip Color Collection.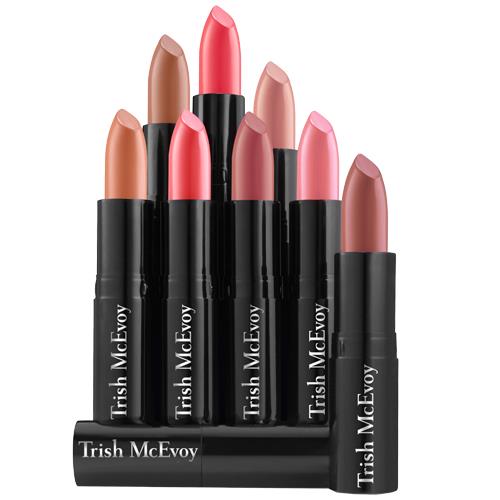 There are seven shades: Barely Nude – peach nude, Barely There – spiced nude, Rosewood – spiced rose, Flirt – soft vibrant coral, Kisses – red coral, Precious Pink – soft vibrant pink and Barely Peach – soft peach. Each is $28.
There are also two face products that caught my attention – Beauty Booster Tinted Moisturizer SPF 20.
It comes in three shades and retails for $75. The formula is infused with antioxidants, hyaluronic acid, and light-diffusing color to "instantly provide radiant, Even Skin while fending off age, dehydration and free-radical damage."
And Beauty Balm Instant Solutions SPF 35  which comes in two shades and retails for $85. It will be available from 10th December which is in a week from today.
This product should prime, brighten, even and hydrate skin, while controlling oils and improving skin's texture over time.
Resort Makeup Collection ($150): 
Eye Base Essentials Demure, Petite Makeup Wardrobing® Page, NEW