Tag: Rouge Coco de Chanel
I already made a post about this lipstick but this amazing blog has some promo photos.
I also found out that there will be 37 shades and each shade will be dedicated to Gabriel Chanel and things that she liked.  As you can see it's a must have for a Chanel fan! This lipstick will be available in March 2010.
Some of the names are:
Mademoiselle
Camellia
Coco
Rivoli
Cambon
Paris
Orange
Beige Fellin
Perle
La Pausa
Legende
Vanessa Paradis  a spokesemodel of Rouge de Chanel
Check out more photos and 2  videos of Peter Philips at work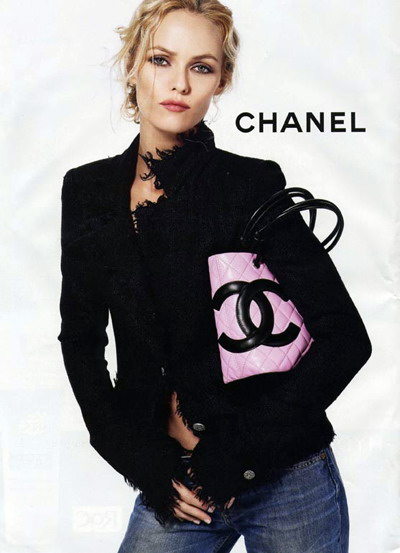 I have great news for you all!  In 2010 Chanel will launch the new lipstick –  Rouge Coco de Chanel! The spokeswoman of the Lipstick will be Vanessa Paradis.
I just loved this post at Beaut.ie that one woman can't have so many great things. They are talking about Chanel and Johny if course.  Check it out and don't forget to vote 😉
На русском языке можно почитать здесь Blog About Beauty.