Tag: spring 2015 lipstick
As promised, here is the second post about the upcoming new lipsticks for SS15. And this time it's more of a "classic"  selection, even a matte option:
Be301 Carrera, By Dolce, Oxblood
Burberry Kisses (£25 from Harrods)
"The weightless gel texture formula delivers a customisable make-up result – a single kiss of colour gives understated luminosity, two or three kisses gives intense depth and vibrancy. Enriched with a blend of tea, lavender and rosehip."
Shiseido Veiled Rouge Lipstick ($25 from Nordstrom, £19.50 from Harrods.)
"Long-wearing, hydrating
The best way to enter into Spring, makeup wise, is with a new lip product… And with a new hair style, beauty wise? So here are three new lip launches you may like.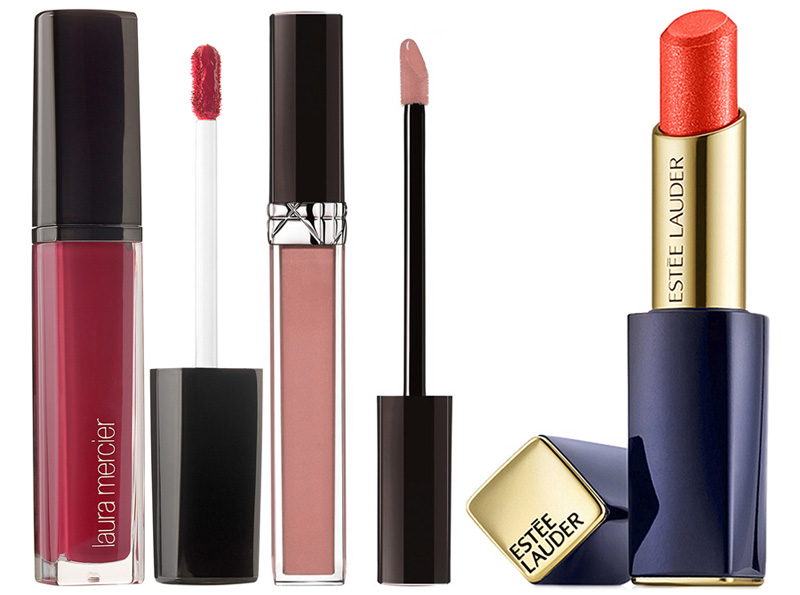 Orchid Pink, Swan and Surreal Sun
Laura Mercier Paint Wash Liquid Lip Colour, $28 from Nordstrom and Sephora
Liquid demi-matte intense, full-coverage, long-lasting lip colour.
Dior Rouge Dior Brilliant Lipshine & Care Couture Colour, $35 from Neiman Marcus
Lip balm gloss with a mix of 3 lip care oils and a
Regular readers know that I am the biggest fan of Givenchy Le Rouge lipstick, this is why I am super excited about the launch of Rouge A Porter version.
The brand shared these photos over at their Instagram account (by the way you can follow me here). And I can't wait to see these slim and chic lipsticks in person.
It seems like these will have a glossy balmy texture, and  will come in a lot of different shades.
It is available from Harrords for  £25.
Yes, please!