Tag: Stila 20th anniversary
Stila celebrate their 20th anniversary, and are bringing out a hot collection for all the fans! And I have to say that the products look properly luxurious, at least on the promos. Well done, Stila!
There are four eye shadows palettes with a different design and packaging colour, each contains 12 shades.
 Eyes Are The Window Shadow Palette  ($49)
"Since love grows within you, so beauty grows. For love is the beauty of the soul." -Saint Augustine
Soul: Light,Individual, Being, Kitten, Affection, Character, Thought, Heart, Peace, Vitality, Substance and Essence
The true work of art is but a shadow of the divine perfection." -Michelangelo
Body: Pink, Diamond, Topaz, Garnet, Rose, Quartz, Aquamarine, Emerald, Amethyst, Tanzanite, Midnight, Quartz, Moonstone, Sapphire and Black Diamond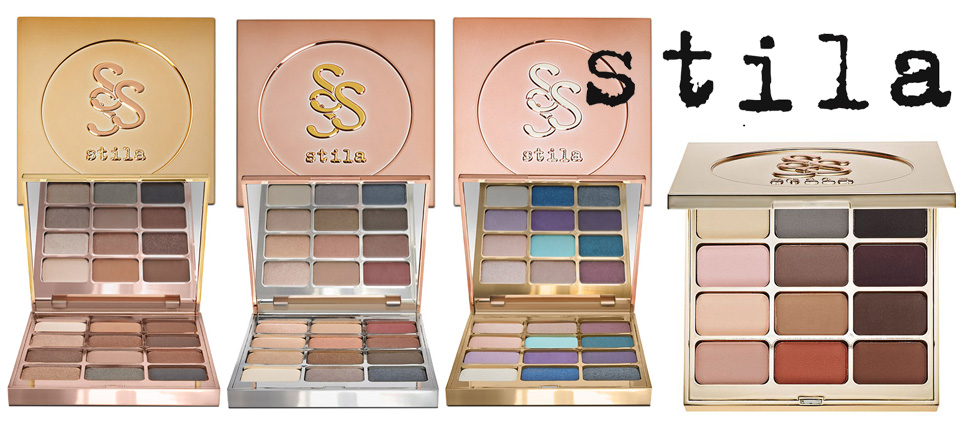 The true sign of intelligence is not knowledge but imagination." -Albert Einstein
Mind: Brilliance, Instinct, Reason, Imagination, Observation, Thinker, Genius, Wit, Creativity, Understanding, Perception and Intellect
"Where the spirit does not work with the hand, there is no art." -Leonardo da Vinci