We have already seen almost all Autumn fashion collections now, and beauty-wise, it will be all about summer releases soon. You can already  get some products from the annual Bronze Goddess Estee Lauder collection, and soon we will be able to get the new Terracotta from Guerlain and other bronzing & tanning products.
But today let's take a look at Tom Ford's new collection which is a real eye candy! Here is actually a link to the Soleil collection from summer 2015.
This year's collection is actually already available on-line from Neiman Marcus.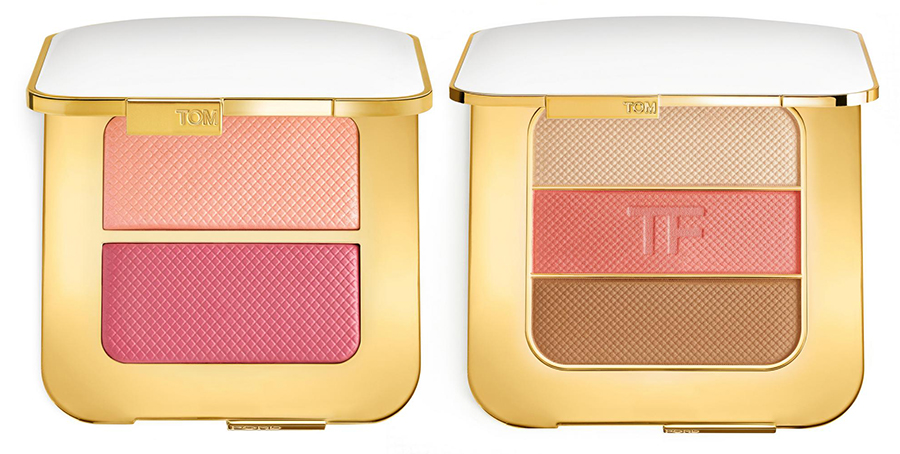 The products this year are: Sheer Cheek Duo ($78) Bicoastal and Soleil Contouring Compact ($108) in the Afternooner.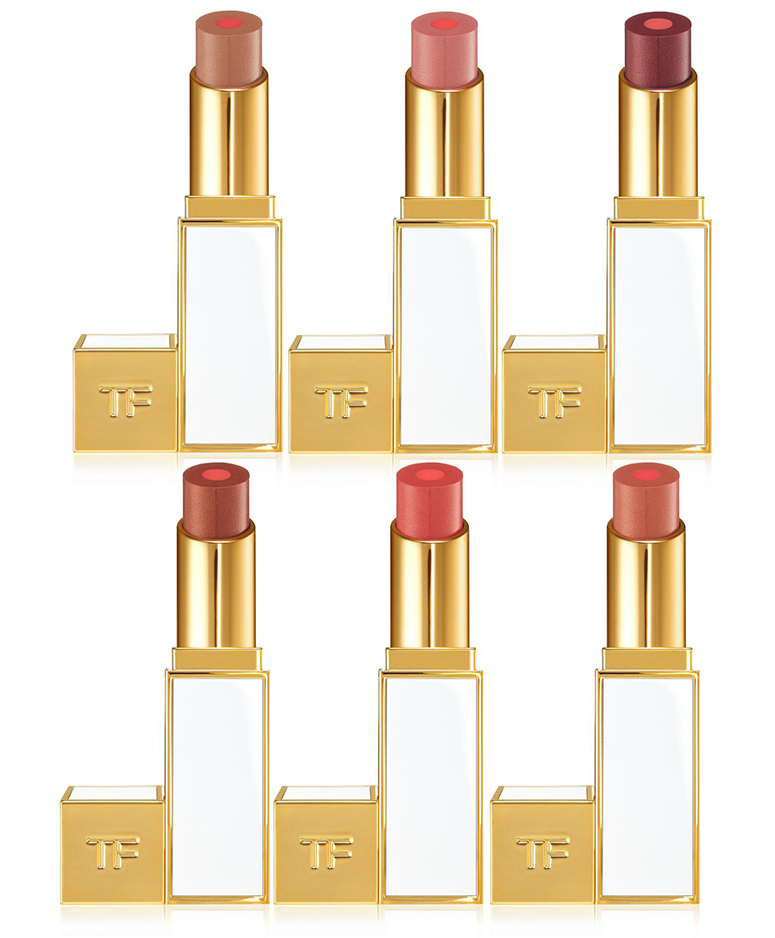 Moisturecore Lip Color, $55
Scandola, Mustique, Otranto, Cala di Volpe, Pipa and  Carriacou.
Ultra-Rich Lip Color, $52
Purple Neon, Aphrodite, Temptation Waits, Revolve Around Me, Solar Affair and
The new Soleil Summer 2015 beauty collection from Tom Ford is just absolutely gorgeous! Those chic luxury looking white compacts are the best way to treat yourself this season, all of them look like must haves to get you ready for summer. And the "bronze goddess" promo image is nothing we haven't seen but it is really beautiful and inspiring, nevertheless.
Let's take a look at the products:
Eye And Cheek Compact  in Pink Glow, $95
Shimmering Body Oil, $95
Two-tiered eye shadows metallic  cream and shimmering powder. There are four shades to choose from:Black Oyster, Midnight Sea, Golden Peach and