Tag: Valentine's Day collection
It doesn't really matter if you celebrate  Valentine's Day or not, any reason to get a lill' treat for yourself or someone else would work, right?
So here are just a few ideas of what you could get! By the way, I plan to make my own beauty wish list this weekend, so will definitely share next week.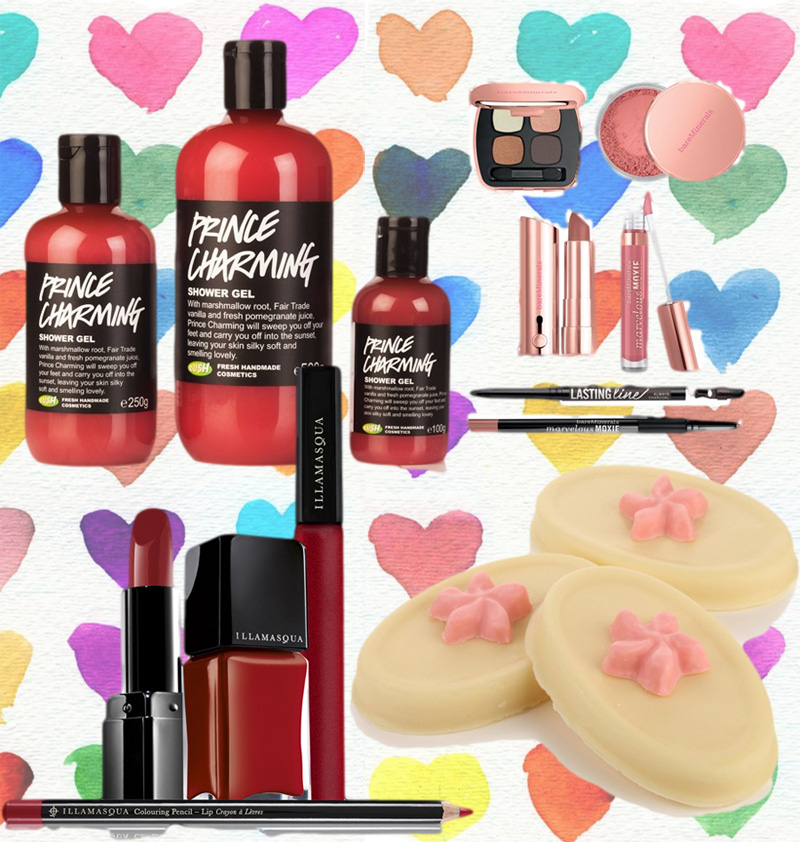 Illamasqua brought out a set with wicked reds called I am the One which retails for £50 and includes four products: two of them are new actually – Intense Lip Gloss in Touch, Lip Colouring in Feisty,  and two best-sellers  – Nail Varnish in  Throb and Lipstick in Maneater.
I personally love myself some Lush for VDay, in fact,