I love the elegant and chic promo photo of the new AERIN's makeup collection for AW 2014. Beautiful products to create the effortless and pretty makeup look.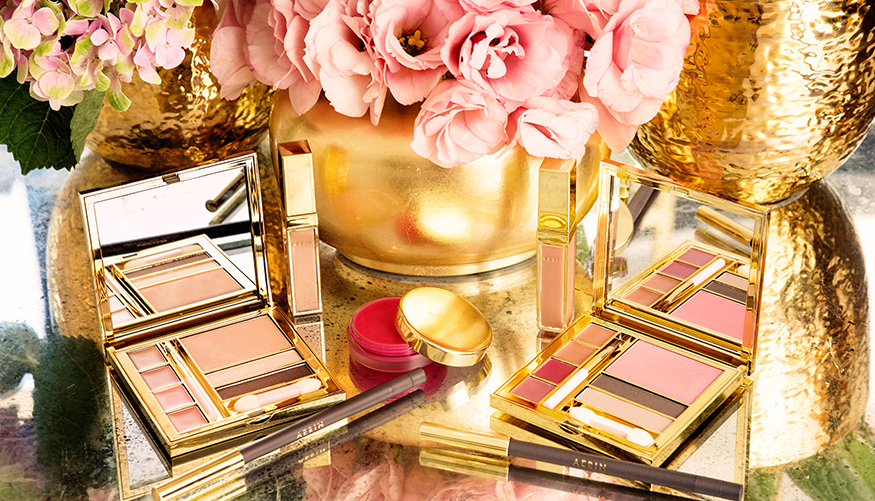 So what is in this new collection?
 Weekend Palette 
This is a palette that features neutral brows and subtle pinks to enhance your natural beauty:  Blush in Glow and Pretty Bronze, Rose Balm Lipstick in Whisper and Cabana, Eyeshadow in Simplicity and Cocoa, Multi-Color for Lips and Cheeks in Natural
Weekday  Palette
Unlike in Weekend, you get bolder, but still natural looking shades. Blush in Petal and Beam, Multi-Color for Lips and Cheeks in Natural, Rose Balm Lipstick in Geranium and Liebling, Eyeshadows in Grayge and Graphite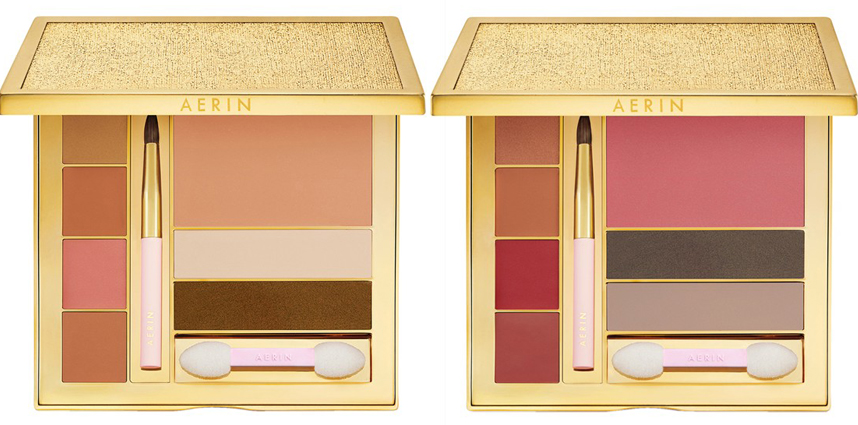 Each palette is $70.
Besides the compacts, you can also get  Rose Lip Balm ($30) which is supposed to help with dry lips, moisturize and leave a beautiful pink glow. There are also two Lip Glosses ($30/£24) – Weekend and Weekday, and two Cool Gel Eyeliners ($28) in Essential Black and Brown.
You can buy AERIN from: