Bobbi Brown is launching 5 new shades of their  Rich Lip Color, (£19/$25) which is a pigmented creamy lipstick which gives a full coverage but feel lightweight.
You can choose from:
Cosmic Pink, a bright pink.
Blazing Red,  a bright orange red.
Electric Violet, a vivid violet.
Miami Pink, a bright pink coral.
Taffeta, a pale lilac pink.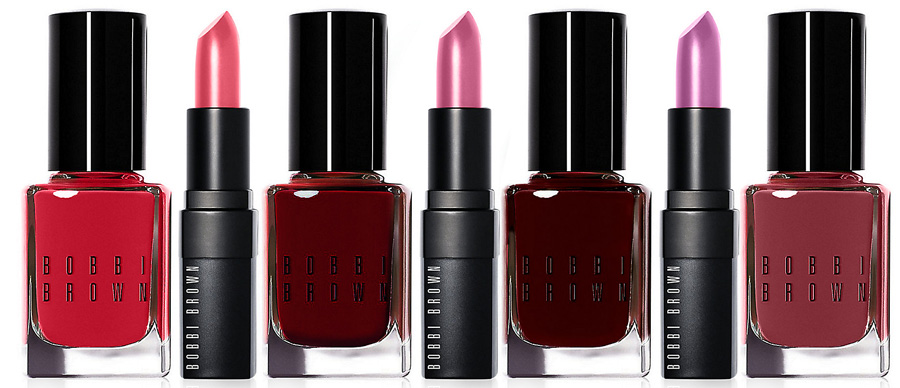 Cherry Tomato, Mimi Pink, Red Plum, Cosmic Pink, Spiced Wine, Electric Violet, Sunkissed Rose
Plus there are ten new shades of the Nail Polish (£11/$15)
Ballet Pink, a soft shimmering pink.
Bittersweet, a rich brown.
Pale,a soft cream.
Valentine Red, a cherry red.
Cherry Tomato,a bright orange red.
Navy, a flat, dark blue.
Red Plum,a deep, red plum
Roza, a pink grey.
Spiced Wine, a deep, rich red.
Nude Rose, a warm rose
You can buy the products from Harrods, Selfridges or Nordstorm.