I was very excited to try this beauty from Bobbi Brown – Sparkle Eye Shadow (LE) £20/€30 in Black Chocolate which is a part of  Uber Basics Pretty Powerful collection.
This is a dark brown eye shadow with sparkle and, if you are a regular reader, you will know that I love my dark browns.
Here is how it looks like in the pan.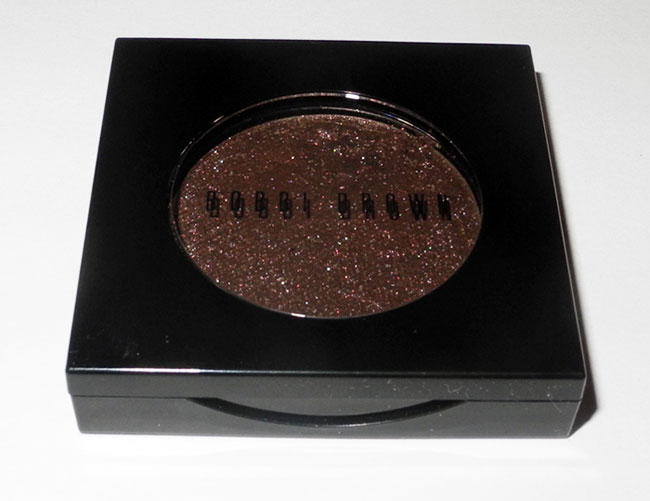 I was worried that it may  be  a bit too much for the day time but the best thing about this eye shadow, is the fact that it looks different in different light. In the day the sparkles looks wearable, you don't end up looking like a disco ball. But  in the evening, when you need some oomph, the glittery bits look fantastic in the electric light, they  do sparkle!
Although these are glittery eye shadows, the texture is very smooth and buttery, it is a pleasure to work with it. Plus I love the fact that you can get both sheer and intense coverage. Black Chocolate can be worn on its own or  on top of the other eye shadows.
On me these  last for a  long time but I don't have problmes with creasing in general.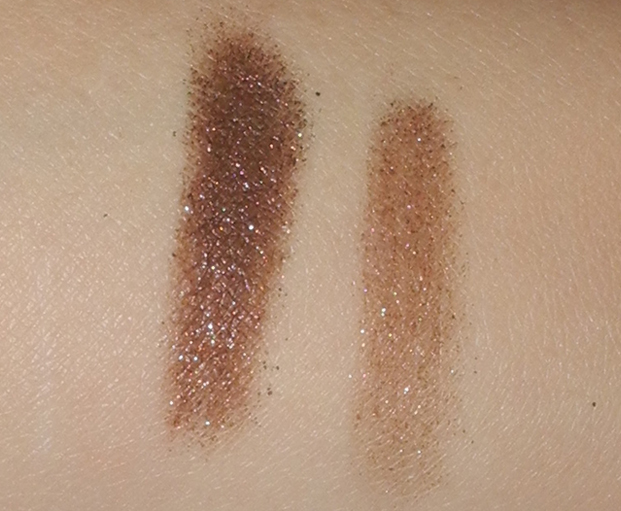 There are three more shades and all are limited edition so hurry if you want to get one.