Inspired by the soft, feminine lace of the 1920's, the Dior Lace Color Collection features shades that will flatter every femme. From lace-embossed powders and eyeshadows to rose-colored lips, the face of spring is elegant and sensual.
Poudrier Dentell, € 58,50, $55
Straight from the dressing table of a 1920s coquette is Dior Lace Face Highlighting Powder, an ultrafeminine compact featuring a vintage Dior lace pattern inside and out. The sleek silver packaging holds a soft pink powder inside that adds a touch of shimmer on face and décolleté.
Peach Lace
Pink Lace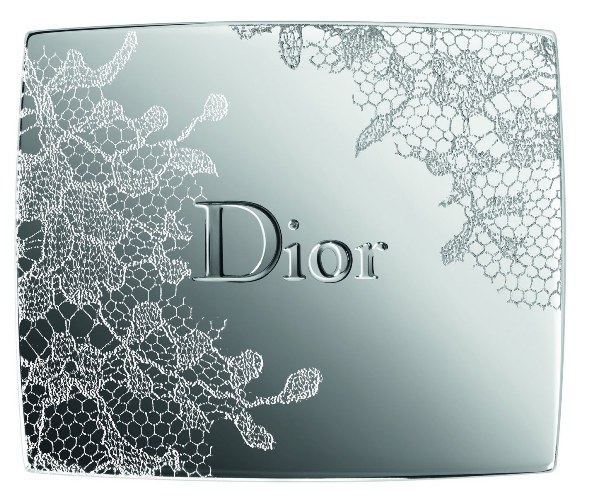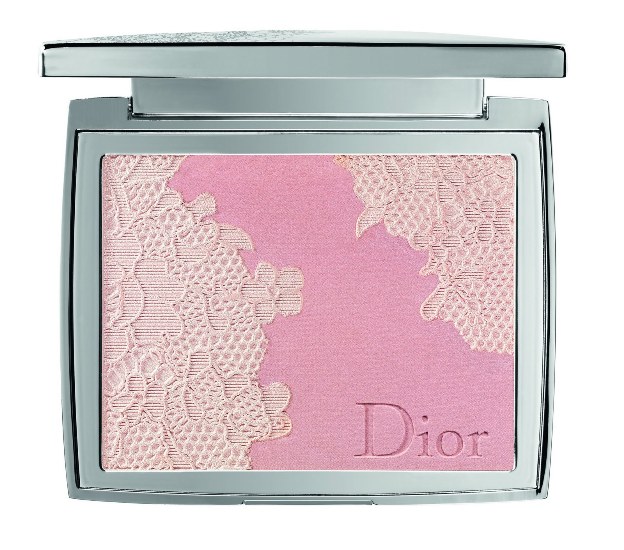 Dior Blush Dentelle, €42, $40
Embossed with a vintage Dior lace pattern, a pretty duo of warm rose and peach gives cheekbones a natural-looking flush.
2-Colour Eyeshadow, € 37
Dior Addict Ultra Gloss Reflect, € 25, $25.50
Lips go high-tech with Ultra-Gloss Reflect this season. The world's most glamorous lip gloss gets even better, shimmering with multi-dimensional reflective pigments for mega-watt shine and color. Innovative 'water-like' formula goes on smooth and fast with a silky brush applicator that keeps you in perfect control.
427 Beige Veil
857 Pink Corset
Dior Addict Lipcolor, € 29, $26
Dior Addict Lipcolor is even better with a new weightless formula, ultra-high-impact color, a smooth, glide-on texture and a new look that's pure Dior. Dior reinvents the architecture of lipstick. The Lip Neutralizer Complex ensures that lip color stays true on everyone!
419 Pink Neglige
663 Pink Embroidery
863 Pink Bustier
Dior Addict Lip Polish, € 31
Dior Vernis, € 22, $20

184 Rose Ballet
604 Gris Perle
Lip Balm, €25, $25
Tucked inside an elegant white case, Creme de Rose is a smoothing, plumping lip balm with a delicate rose scent. Essential oils and shea butter nourish and moisturize lips. Wonderful applied on its own or under any other lip color. In one universal petal-pink shade.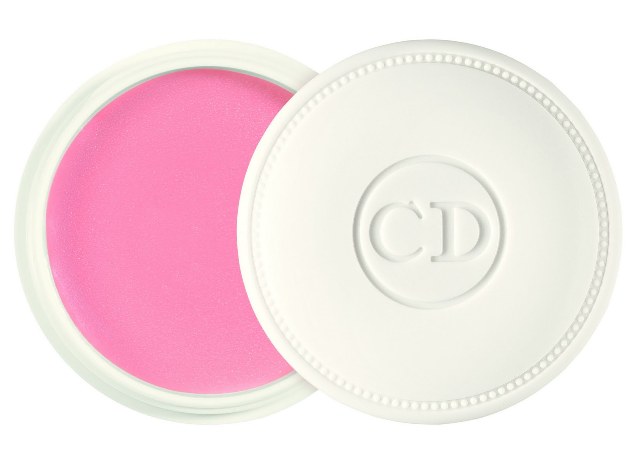 Dior 5-Colour  Eyeshadows, €56, $57
059 Pearl Glow
743 Coquette
743 Coquette
059 Pearl Glow