I'd say that Nuit Infinie de Chanel Christmas 2013 promo photo is one of my favourites, I really love the colour of the lips and nails and the cat-eye shaped makeup on the eyes with just the right amount of gold.  Perfectly groomed eye brows are also a big plus, not to mention that Jac is beautiful girl.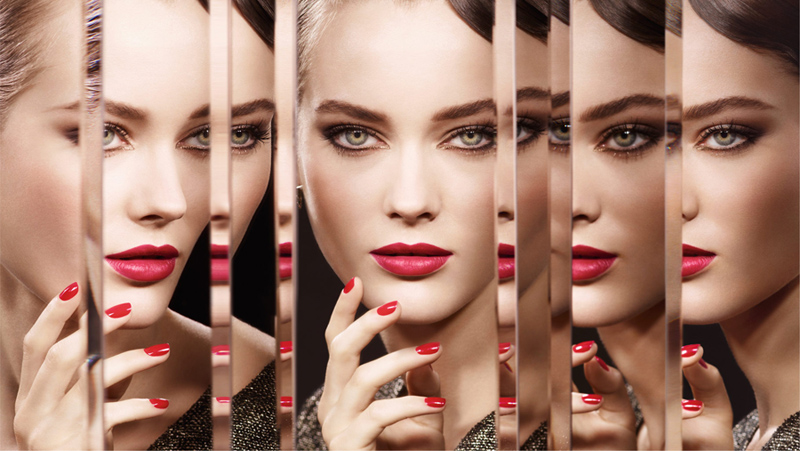 So what does the collection which should help us to survive the endless festive night offer?
Ligne Graphique de Chanel
Mascara gel Irise, Sparkling Mascara Top Coat in Gold
Illusion D'Ombre
Chanel Ombres Matelassees, Eyeshadow Palette
Rouge Allure Velvet
317 La Precieuse
327 La Desiree
Le Vernis
Poudre Universelle Libre
Joues Contraste
The eye shadow palette and all the lip products are simply gorgeous.