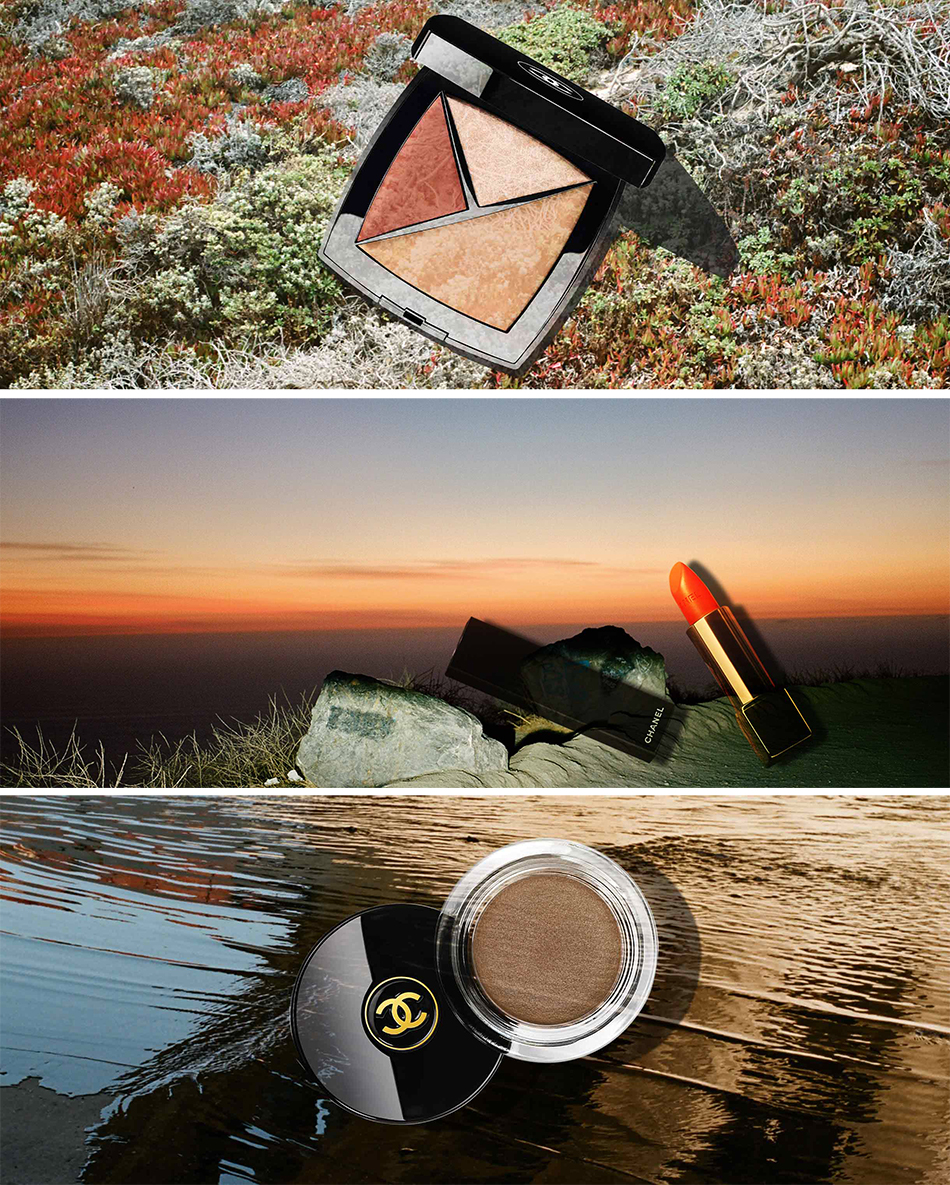 The new Chanel makeup collection Travel Diary was inspired by the brand's Creative Director Lucia Pica's California trip. Over at her Instagram Lucia shares beautiful photos which capture the objects that inspired the products.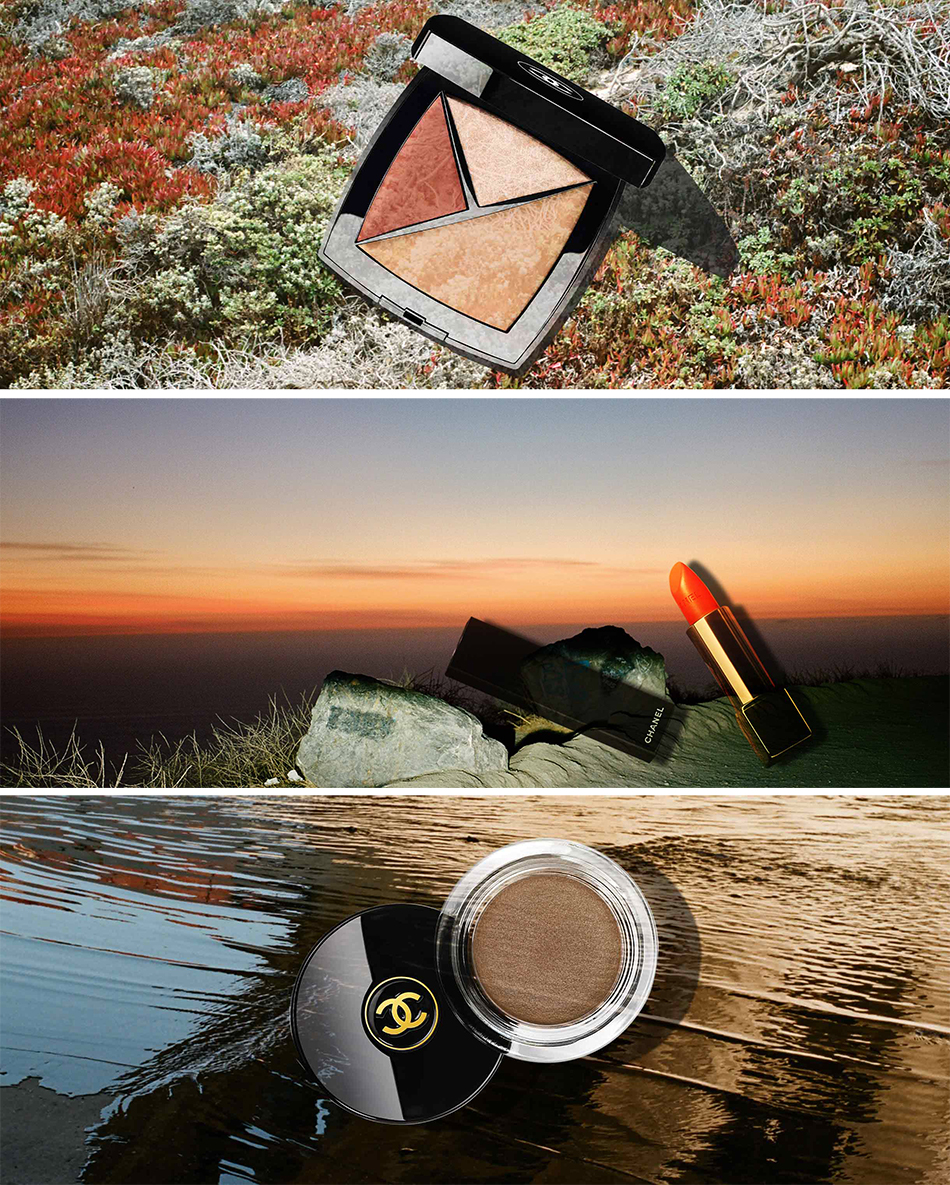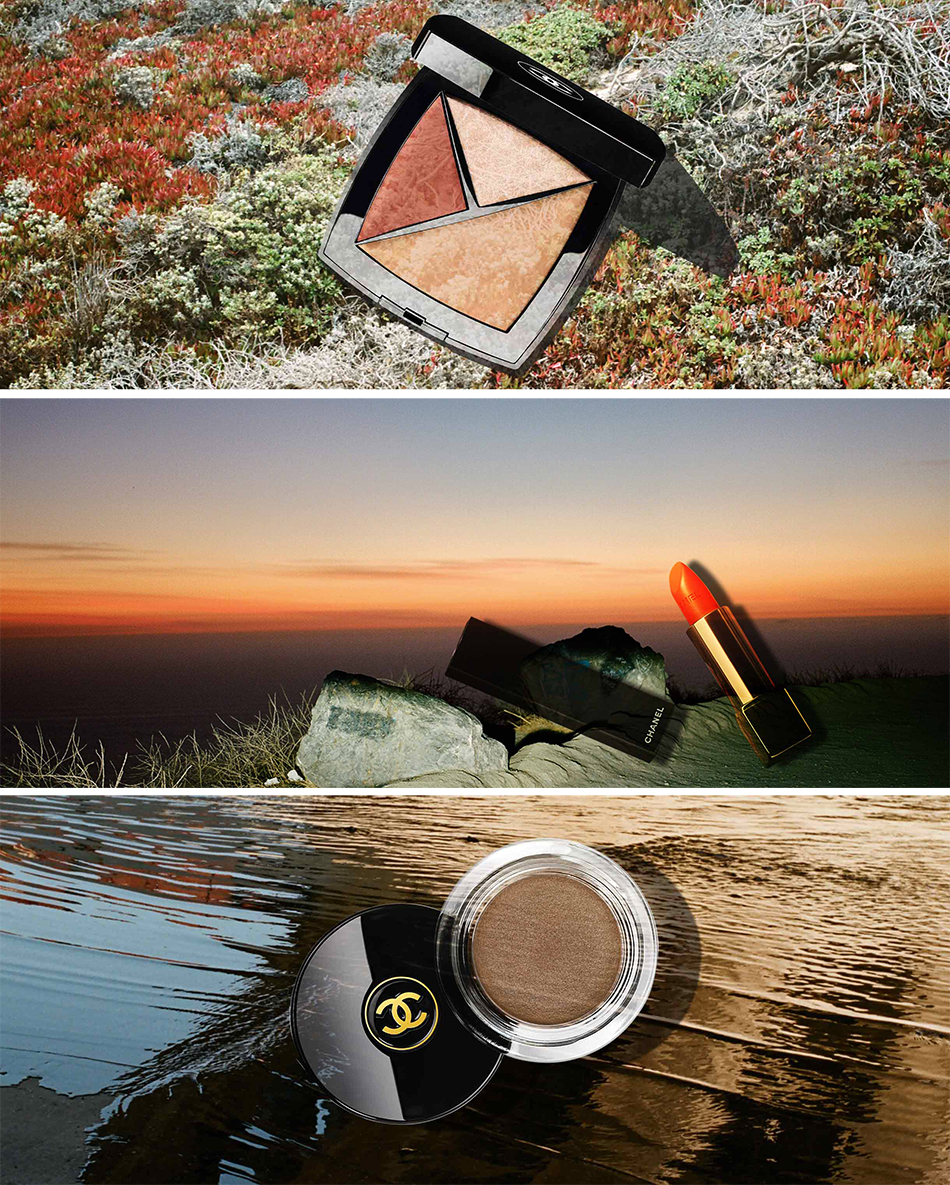 The star of the collection is Palette Essentielle (conceal/highlight/colour), $60 in 150 Beige Claire.
Le Vernis, Longwear Nail Colour, $28
576 Horizon Line, LE
578 New Dawn
Lips
Rouge Coco Ultra Hydrating Lip Colour, $37
747 Daylight, LE
472 Experimental
Rouge Allure Ink, Matte Liquid Lip Colour, $37
Rouge Allure Velvet  Intense Long-Wear Lip Colour, $37
64 First Light
63 Night Fall, LE
Eyes
Les 4 Ombres Multi-Effect Quadra Eyeshadow, $61
286 City Lights, LE
288 Road Movie
Ombre Premiere, Longwear Cream Eyeshadow, $36
820 Memory
818, Urban (navy), LE
Chanel is available from Nordstorm, Saks, Neiman Marcus, Selfridges and  Harrods.
And below you can see how the products look like on Kristen Stewart.