If you are interested in affordable makeup presents for your sisters/cousins/girlfriends you may consider getting them  the small Sephora palettes, their value is $50, but they cost only $15.
Here is the summer palette which I got for myself (in summer obvioulsy) from the States and the swatches so that you can see the quality of the product.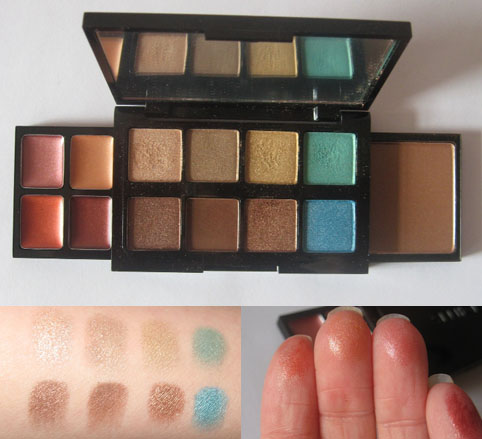 In my opinion this is a great and affordable palette for travelling. It is tiny and you get almost everything that you need in it so that you don't have to take tones with you if you are going away for the weekend for e.g. The quality in my palette is decent and I am quite happy with it.
This palette is no longer available but right now you can choose from 2 similar. In fact Sephora often creates similar seasonal palettes so keep that in mind.
Makeup Palette To Go – BCA Edition ($50 Value), $15. Sephora will donate $1 from the sale of this product to The Breast Cancer Research Foundation.
Color To Go Red Edition ($50 Value), $15.
I hope this is helpful and I will be sure to share the gift ideas with you in the future! Would you get such palette as a present?