I have already tried two Clarins toners, their famous Toning Lotion with Camomile for Dry and Normal and Daily Energizer Wake-Up Booster and today I want to tell you about their  Extra-Comfort Toning Lotion for Dry and Sensitive Skin which I've picked up several weeks ago.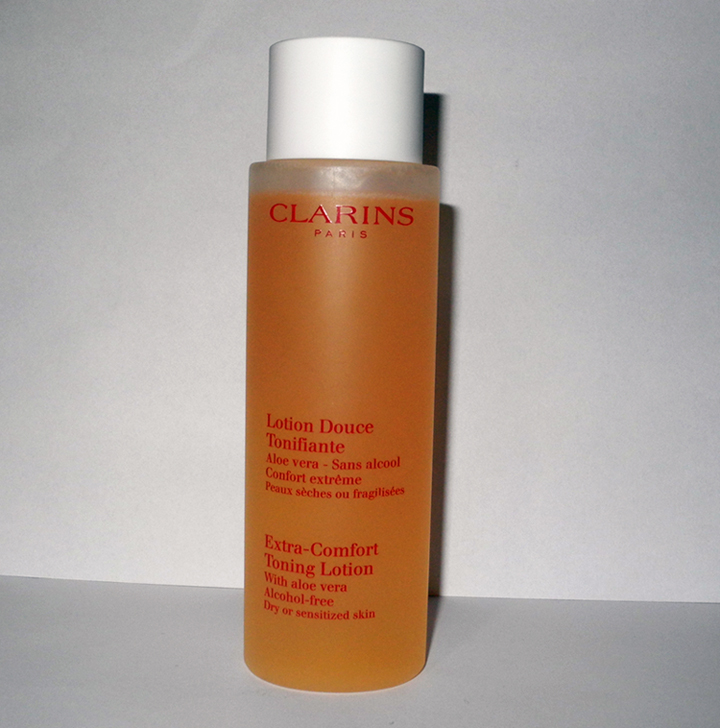 And, oh my goodness, this is the best toner I have ever used! It is not even a toner but  a toning lotion, as the brand describes it.
It is very gentle, soothing and refreshing at the same time. I use it after  my Extra-Comfort Cleansing Cream (review later) and love how my skin feels afterwards.  This tonic lotion is also calming and moisturizing, I find.
And did I mention the smell? It contains Linden, Sweet Almond, Marshmallow and Mango, so imagine that?
This is the best product of a kind I have used and I am so re-purchasing it for sure.
Also I plan to try Clarins Gentle Exfoliator Brightening Toner  (see Caroline's review) in the future, too. But that is a  completely different toner.
The price of Extra-Comfort Toning Lotion for Dry and Sensitive Skin is £19/$22 for 200ml.
The best on-line shop to buy Clarins from is Escentuals.