Clarins released four shades of  Waterproof Eyeshadow Shimmering Cream Colour, as a part of their summer 2016 makeup collection, and I have all the shades to share with you. (See other colour products from the collection  here).
These are truly brilliant.  I've worn each shade several times already, and I am ready to share my experience.
While I haven't tested them in the pool, or the sea (I wish) yet, I can report that they are really long-lasting, as promised. They stay on all day long.  I have tried wearing Clarins Waterproof Eyeshadows with primer, and without, and both results are impressive. I don't have oily eye lids, so these eye shadows last during the whole working day without creasing or fading, even without the primer.
You can use these both with your fingers or with a brush which is extremely easy. Just make sure you blend the product quickly, as it sets, and doesn't move. As the name suggests, Shimmering Cream Colour give a nice metallic effect, as for the colour pay off, you can apply a thin layer for a wash of colour or build up the intensity, just  don't pile on too many layers, as once the product sets – it is not the best look, as it may look a bit dry, if that makes sense. I find that a thin layer or two is the best variant to avoid that "dry" effect.
Because of the packaging,  you get just enough of product, and don't waste any. And you barely need any. So, I  imagine, 7 ml will last you for ages. So, you get a good deal for your money.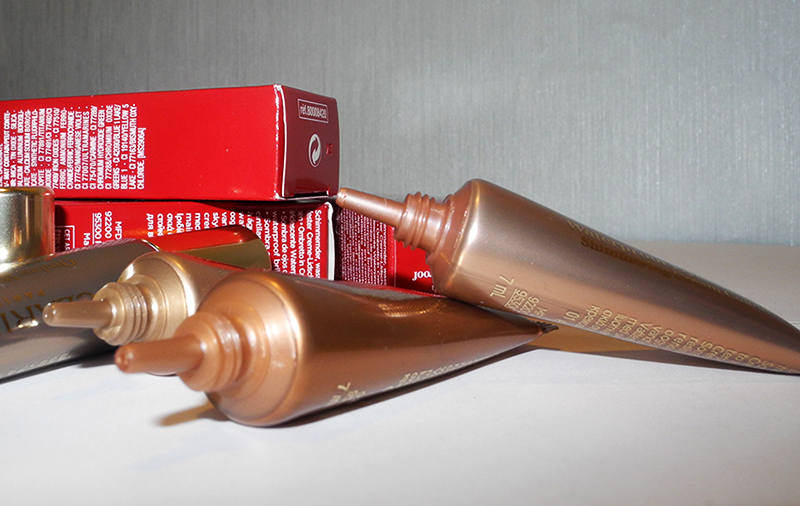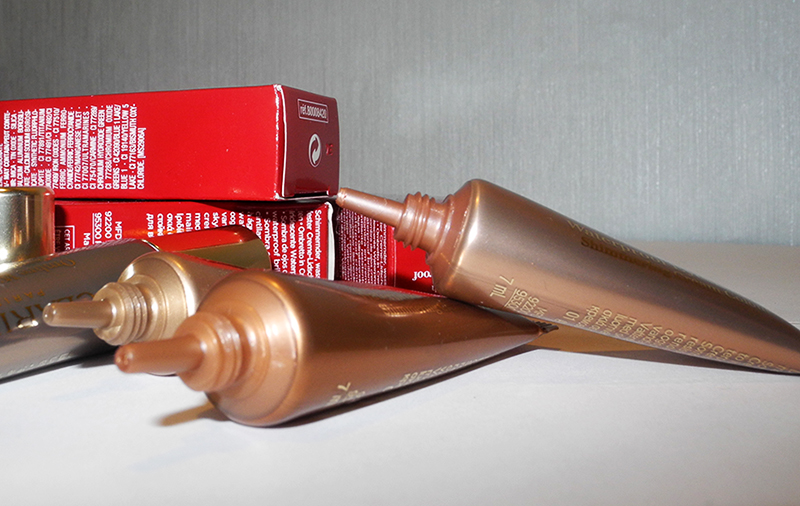 As for the shades, there are 4 to choose from: 01 Golden Peach, 02 Golden Sand, 03 Silver Taupe and 04 Copper Brown. And they all are really pretty, as you can see from the swatches below.
My personal favourite is 03 Silver Taupe, and that is the one I will be using a lot.
Clarins is available  from Escentual.com,  Nordstorm,  Sephora, Bergdorf Goodman, Selfridges,Harrods.