I used to be a bit obsessed with all the different nail polishes. All those out-of-this-world stunning shades and innovative finishes  really rocked my world. Of course, I am no way even close to the  real nail polish fanatics, but I do have several shades of yellow, for example.
But recently something changed and I've been wearing classic colours all the time, think red/berry/plum.  I don't know why, but every time I paint my nails with green or brown, I'm not feeling it. It's been like this for about two months. Back to the basics?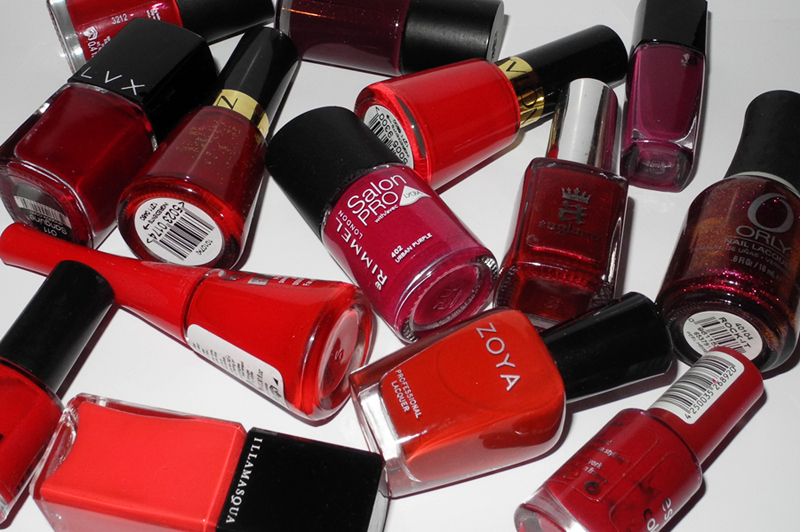 The only shades that I did wear , besides the "reds"  were my blacks (of course) and this nude Ciate Cookies and Cream which is my favourite.
I've been looking at numerous new nail polish releases and swatches and nothing called out my name. Until recently, when I saw this shimmery & glittery beauty on Tina's nails. This is so not my style, but I want it! Maybe I am still in the festive mood, who knows?!
By the way, I am on the hunt for a perfect shade of red and plum/berry.  You can even see the latest addition to the family in this post.  And I am really lusting after Marc Jacob's Lola, luckily my friend agreed to pick it up for me.
And, if you are wondering, my favourite red has to be Revlon Red, such a beauty.   Not sure about the berry one.
So please share your favourites, as it seems like I need more 😉