Daniel Sandler kindly sent me his new eye shadow quads  last month and today I'd like to share about my favourite one – Scandal at Midnight.
It comes in a black and white packaging and a handy mirror with the following shades:
Wicked,  matte black. You can use it for a simple smoky eye or wet, as an eye liner for a more intense look.
Pure,  metallic white. I personally like to use it in the inner corner to highlight.
Dream, silver glitter.  You can try pressing some in middle of the lid for some dimension  or all over the eyes, to glam things up 😉
Desire, lilac grey. My personal favourite shade, it's a perfect colour! In fact, I also use it for face contouring, it works great for my cool toned  skin.
I think it's a great combo of shades and I have already created quite a few looks with it and even used it on photo shoot  on a model already.
The quality is nice, the shadows are smooth and blend nicely. I think Daniel did a great job, once again.
Here are the swatches.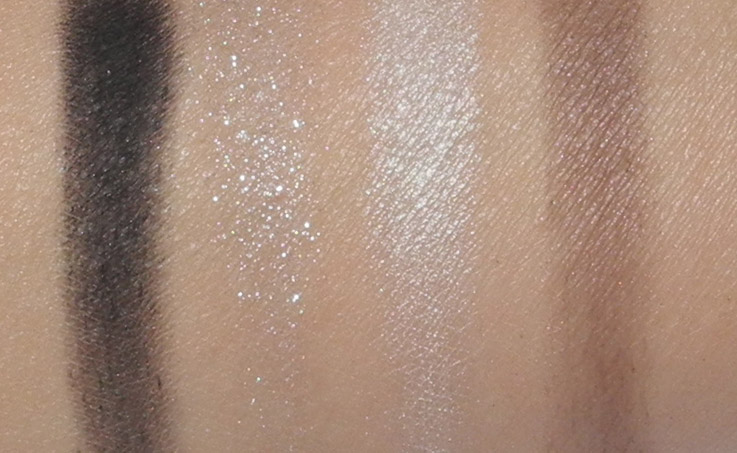 The price is £28  here.