If you are looking for some nice beauty products to get for Valentines's Day – look no further, Dolce & Gabbana Rosa makeup collection for Spring 2016 is exactly what you need. Dreamy and girly pink ans rose shades for lips, nails, eyes and cheeks.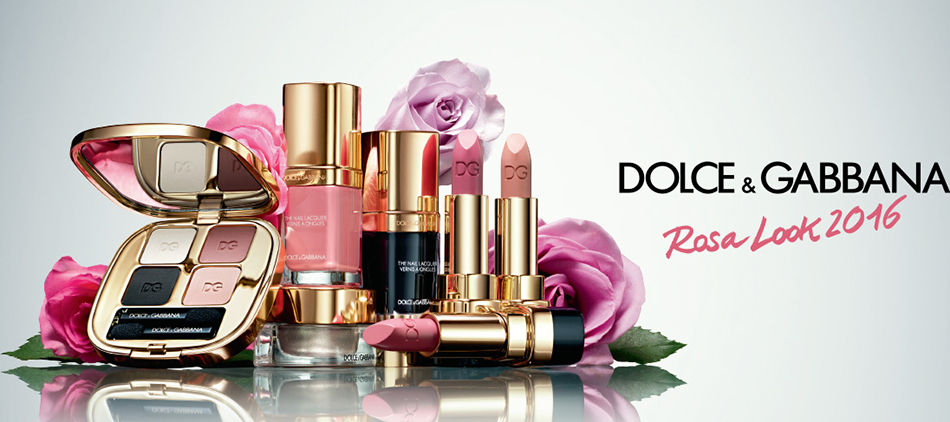 This collection includes:
Smooth Eye Colour Quad (£42) Miss Dolce
Perfect Mono Cream Eye Colour  (£25) in Royal
Luminous Cheek Colour Blush (£33) in Bacio
Precision Lip Liner (£20) in Dolcezza 15, Rosa 16, Mamma 17 and Bacio 18.
Nail Lacquer (£20) in 735 Lava,  233 Bacio and 227 Bon Bon
Finally, there is a Dolce Matte Lipstick (£29) in pink and nude shades.
It is described as "perfectly opaque, it envelops a woman's lips in a delicate rose, while keeping lips hydrated and soft. Embrace every mood and emotion with a palette of pinks inspired by the rose, the eternal flower, a symbol of femininity of Dolce&Gabbana."
The model is wearing shade Rosa 222.
This collection is available from Harrods.