Regular readers probably noticed that now I publish only one feature per day, instead of two, as I always did. The thing is that I am very busy until the beginning of July. I have several major deadlines, and, unfortunately, can't post as much as I'd love to. There may be some days without any features at all, so please bare with me.
I did not want to disappear without explaining…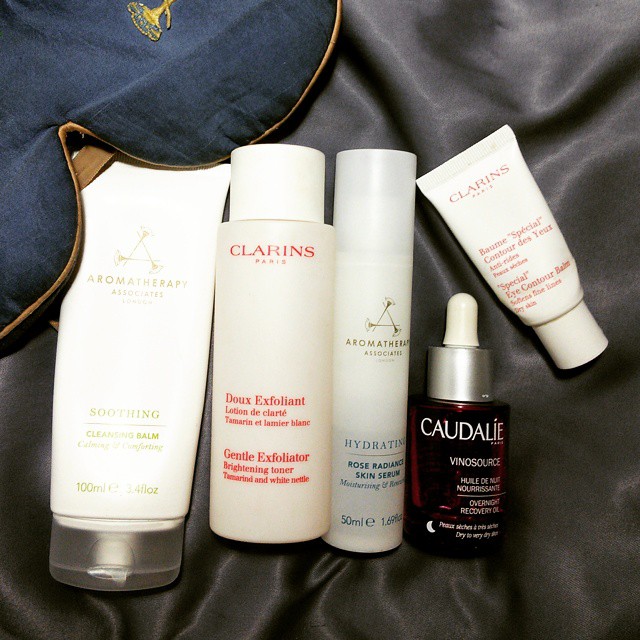 As I was getting ready for bed today, I though I'd take a quick pic of the products I used:
Aromatherapy Associates Soothing Cleaning Balm
Clarins Gentle Exfoliator Brightening toner (review)
Aromatherapy Associates Hydrating Rose Radiance Skin Serum
Caudalie Vinosource Overnight Recovery Oil
Clarins "Special" Eye Contour Balm (review)
By the way, to you can follow me on Twitter and Instagram to keep in touch.