A lot of people constantly ask me about my Instagram account. I did not get one for ages because "Makeup4all" name was taken, and I did not want anything else.
But finally,  this February, for Makeup4all's fifth Blog Birthday, I've got and account. I did not really post that much. But this week I've decided to start using it again.  So, I would be very happy if you could follow me. It's marina_makeup4all.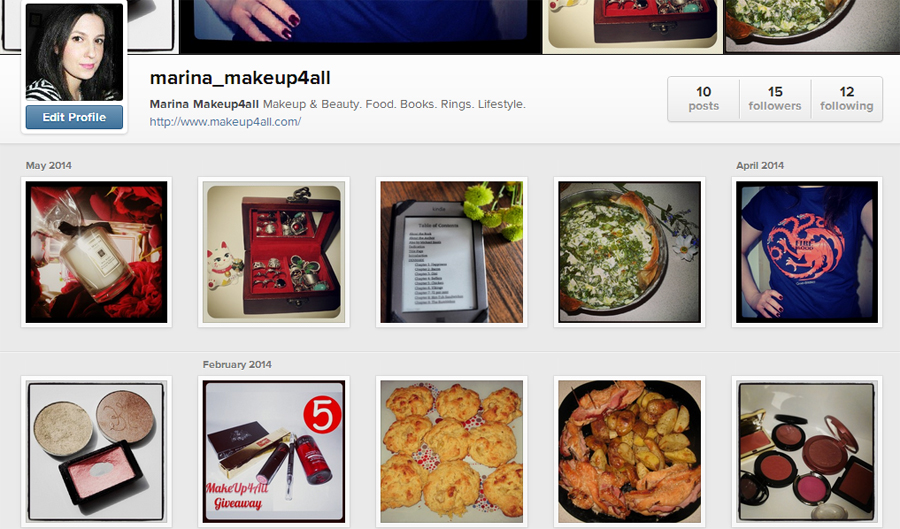 You can also follow me on:
Here I chat about different things, not only beauty. And it's the easiest way to keep in touch.
I am obsessed with Pinterest, and I sneakily check it out, add and like images almost daily usually when I am supposed to be working.  Warning: you can find everything there, and it can be addictive.
This is the place where I post all the extra updates, beauty related (like new launches or how-to celebrity looks) that I want to cover but don't want to post here.
It is one of the best ways to keep a track of all the posts that appear on Makeup4all.