Today I want to share about two amazing budget cleansing products from Garnier. I have actually used up both of them, and will definitely re-purchase.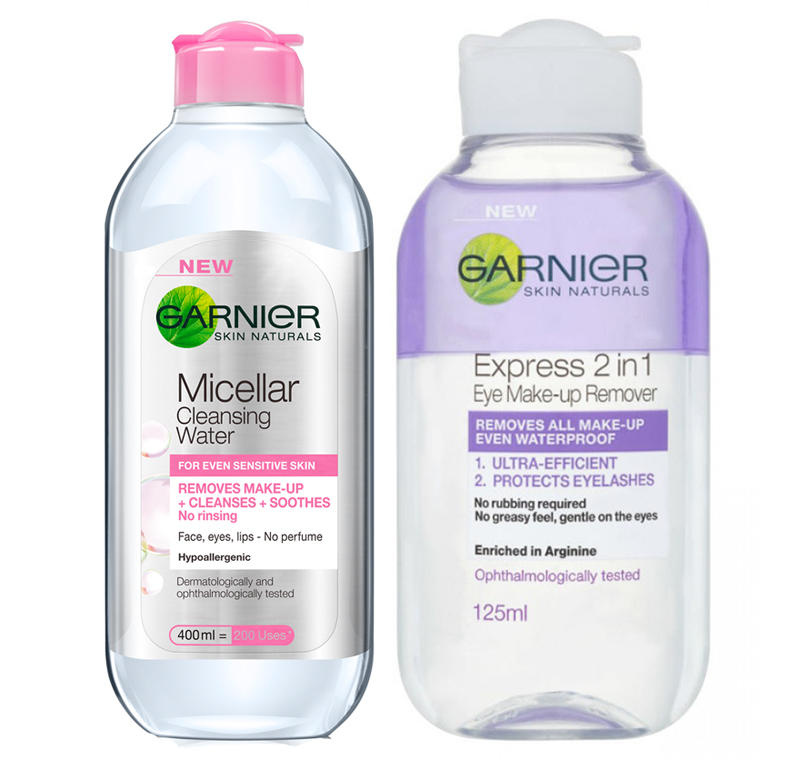 And I am talking about  Cleansing Micellar Water and Express 2 in 1 Eye Make-Up Remover.
Both are very effective and efficient. The micellar water doesn't have any harsh scent, doesn't irritate the skin, gently cleanses and removes makeup.  I am going to get a new bottle as soon, as I get home.
It doesn't remove waterproof makeup that well, but that's where  the Express makeup remover comes in handy. It doesn't sting the eyes, removes even waterproof makeup within seconds and doesn't leave an oily film. What is not to love?
Overall, if you are looking for a great quality affordable cleansers – this is a perfect option to consider.
You can buy Garnier from Feel Unique.