Givenchy is the brand that I really like these days, their products are not only amazing, the design and packing are right up my street, too. This is why I am excited to share their Autumn release.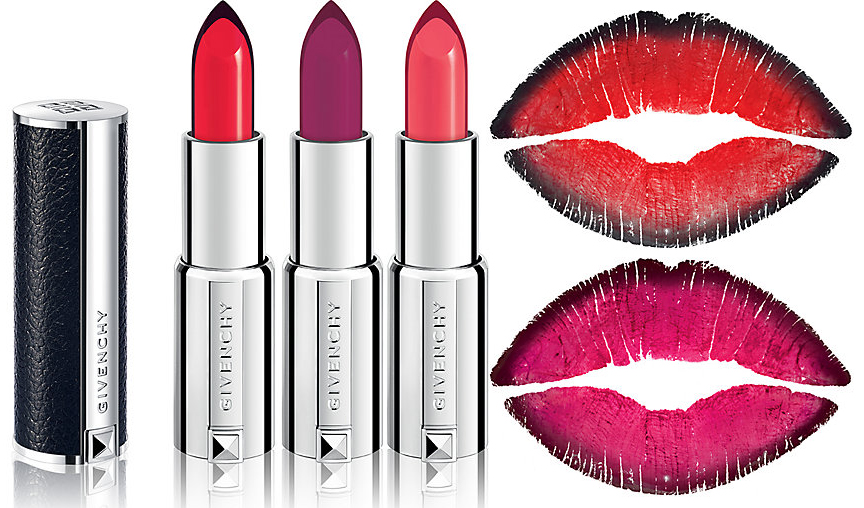 First of all, there is a new lipstick Le Rouge Sculpt, $38
It features a  two-toned design: "The lipstick is designed to colour and contour in a single step. The core shade highlights the center of the lips, while the darker, tone-on-tone shade, enriched with the Noir Révélateur formula, contours the edges with a deeper color. It's a lipstick like you've never seen before. Le Rouge Sculpt creates contrast, contours lips, and adds volume."
It all sounds amazing, and I really hope it does all of that in real life. Can't wait to try these lipsticks in person, as Givenchy lip products never disappoint (at least they don't disappoint me).
Besides the lipsticks, there are also two eye products:
Base Mascara Perfecto and  Noir Interdit Mascara, $29
"A deep black mascara that creates a lash extension effect & buildable volume, thanks to its innovative 90° bendable brush. Lashes are deeply reached from the root up to unlimited lengths".  Looks like another innovative shape by the brand.
Givenchy also recently relaunched their  iconic Prisme blushes, and released the Matissime Velvet base collection.
You can buy Givenchy beauty from Barneys (the Autumn collection is already available),  Neiman Marcus,  Harrods, Sephora and Nordstrom.