This holiday season Guerlain is offering something different – bright pop of colour with  a sleek black lacquered packaging.
Here is  what  Olivier Echaudemaison, Creative Director says about the collection:  "The festive season is finally here! May it be the most cheerful, the most glamorous and the wildest during the few nights that bring the year to a close. As ravishing and radiant as ever, Natalia loves to play up her unique physique, while keeping her sense of humour. As a dazzling pin-up, she reveals another facet of her talent and beauty. Pop open the champagne!"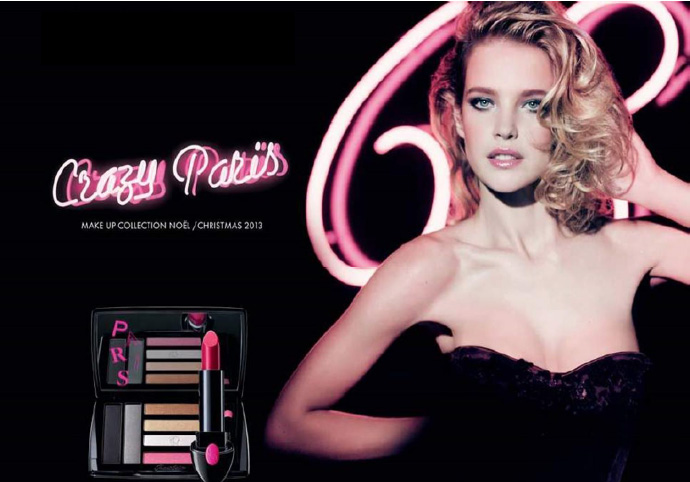 LA PETITE ROBE NOIRE SO CRAZY PERFUMED SHIMMER POWDER BODY & HAIR RRP £51 / €74
Sparkling loose powder with La Petite Robe Noir scent.
CRAZY PARIS EYE PALETTE –NEON LOOK £54 / €74
Grey and black matte powder liners to use dry or damp, velvety and iridescent eye shadows in copper, beige, white and hot pink.
MÉTÉORITES CRAZY PEARLS ILLUMINATING POWDER – PURE RADIANCE  £37 / €49
Six shades: beige and rosy beige to even out the skin, mauve to refresh, white to light up, gold to illuminate and pink for a healthy glow.  Come in black and pink Crazy Paris design.
CRAZY METORITES RADIANCE POWDER, £46.50 / €61
Vibrant Colours, the original gradation of the legendary shade 01 revived with pink, to refresh dull complexions and offer a beautiful festive glow.
 CRAZY TERRACOTTA HEALTHY GLOW POWDER, £46.50 / €61
Vibrant Colours, a delicately orange-hued sunlit harmony swept with an invigorating burst of becoming pink, warms the skin with a discreet tan perfectly adapted to winter light.
ROUGE AUTOMATIQUE EXCEPTIONAL COMPLETE LIP COLOUR £24.50 / €33
Shiny lacquered black,  with a neon orange drop.
 660 Illusion, a subtly sparkling plum
661 Reflex, an impertinent neon pink.
ROUGE G DE GUERLAIN HYDRATING LONG-LASTING LIP COLOUR £36 / €48
Black lacquered case  with a lively pink touch.
863 Provocative, deep pink
COLOUR LACQUER LONG-LASTING COLOUR & SHINE £18/ €23
 861 Sulfurous, "black without black", dark and deep with pearly particles and  violet reflections.
 ULTRA VIOLET TOP COAT NAIL SHAPER ACRYLIC EFFECT £18 / €23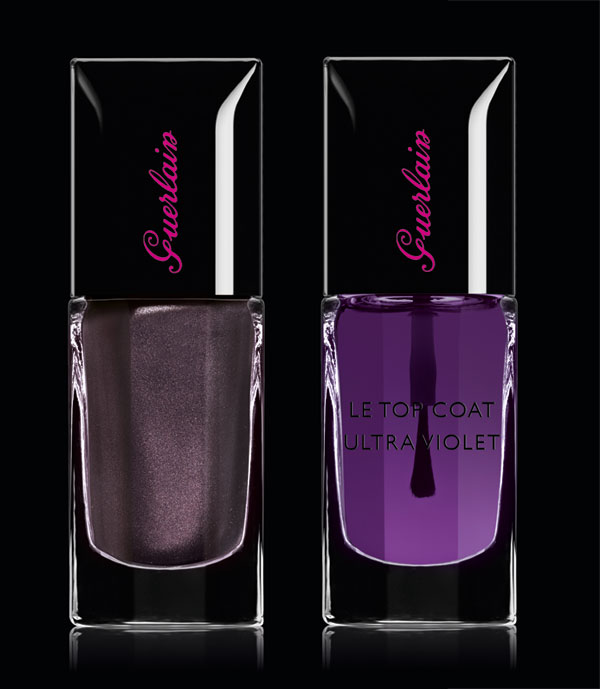 Available Exclusively from 15th October 2013 at House Of Fraser Available Nationwide from 1st November 2013