Guerlain's Spring 2014 makeup collection is all about the light and radiance, with the renewed meteorites in three variations, cute meteorites blushers, sparkling lips and nails top coats and, finally, a Guerlain eye brow kit!
Here is a fresh and feminine promo with Natalia Vodianova with pink, peach and lavender shades which are very spring appropriate…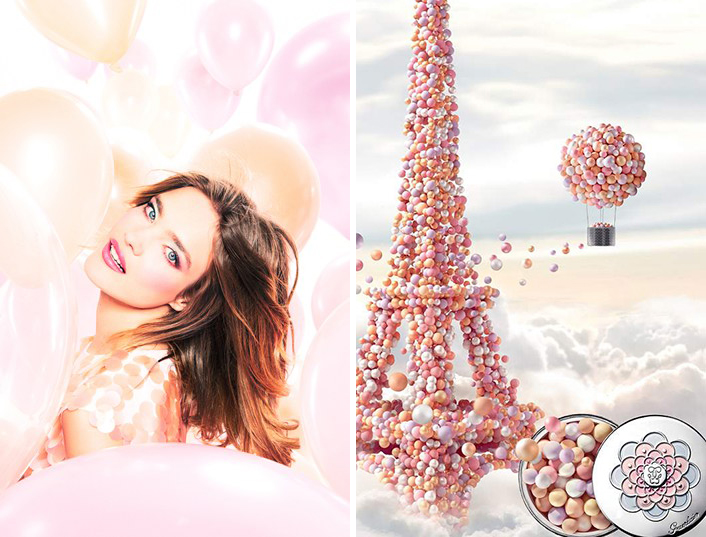 Meteorites Perles, £36 / €49
There are three new variations and here is the official description of each:
"Pure light for fair skin
Within the legendary harmony, green pearls form a halo for skin prone to redness, white pearls reflect the light to make the complexion glow and champagne pearls become one with the skin tone to gently illuminate it.
Tone-on-tone light for medium skin
The most nude harmony, in which beige pearls act as complexion-perfecting agents, champagne pearls naturally reflect the light and peach pearls give a satin sheen and a unique glow to the skin.
Warm light for golden skin
The most smouldering harmony highlights beige pearls that give harmony to the complexion, chocolate pearls with satin shimmers and vivifying fuchsia pearls that revive radiance for skin that looks good enough to eat."
Meteorites Brush, £ 23.50/ €35
Natural Pink Bristles – Sculpt And Highlight
Meteorites Bubble, £26 / €37
Violet Scent- Satin Finish in 01 Pink and 02 Cherry
Star Dust A Dazzling Duo
Gloss D'Enfer £22.50 / €29
La Laque Couleur £18.50 / €23.50
Can be used on their own or as top coats!
Art Deco- Enchanted Colours
Insolence, a vibrant fuchsia
Attrape Coeur, a spicy and cheerful pink
Ecrin 4 Couleurs, £39 / €53
503 Les Tendres, a metallic aquatic green, an iridescent ivory, a satiny nude and a matt violet plum.
Ecrin 2 Couleurs, £30 / €40.50
09 Two VIP,  elegant taupe and scintillating violet.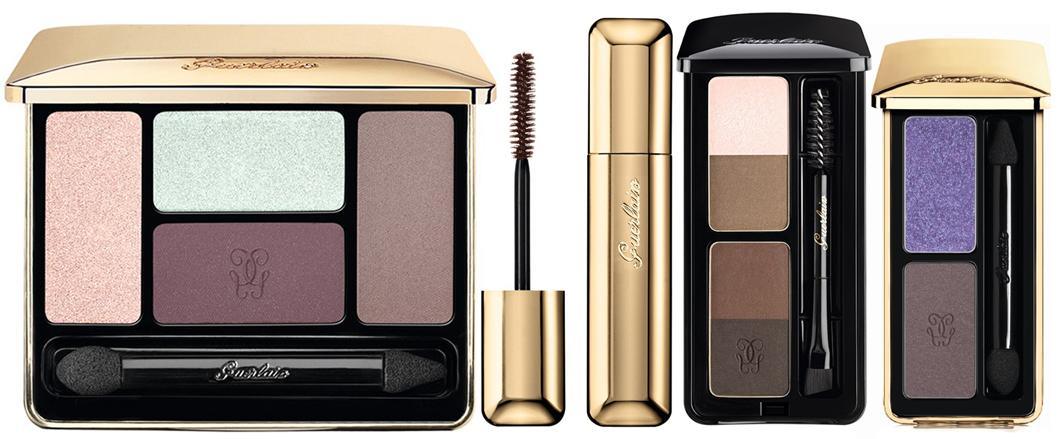 Cils d' Enfer- Maxi Lash, £23  / €31.50
Volume Creating,  New Brown Shade Moka
Ecrin Sourcils – Eyebrow Kit, £31.50 / €42.00
Four Long Lasting Powders- Tailor-Made Shades
Anything you like?