Today's feature is brought to you by a guest author, Lexi Harper. You can read more details about the author at the end of the post.  All opinions are author's own. First photo via Pinterest, all the rest by Makeup4all
Every woman is beautiful in her own way, with or without makeup. While using makeup depends on one's preference, it has become an essential need for the majority. Some use it solely for cosmetic purposes, while others are in it to look presentable at all times. But regardless of the purpose, makeup nowadays plays a vital role for women – and some men.
Used as a beauty aid to boost self-esteem and confidence, makeup has encouraged many people to look young and attractive. Thus, its availability in the market has also evolved. It's manufactured in such a way that it will surely meet the users' demands through the aid of technology. One of these advancements is permanent makeup.
Photo found on Pinterest
Since most makeup routines could eat up to an hour or more of your time, applying it every morning can be a hassle. But while permanent makeup sounds pretty amazing, don't get too excited yet. Before deciding to go for it, here are some essential things you need to know.
What Is Permanent Makeup?
Permanent makeup, otherwise known as micro-pigmentation, is a cosmetic technique that enhances the shape of your eyebrows, lips, and eyes. Since it is a form of tattooing, permanent makeup is done by depositing pigment into your skin's dermal layer.
With a cosmetic tattoo, you can enhance your sparse or thin eyebrows, your lip line will be more defined with a lip tattoo, and you can put away your eye pencil after an eyeliner tattoo. For several years, you'll be free of lipstick bleeds and messy eyeliner.
But while permanent makeup is a time saver, many people are getting it for medical reasons. For some, tattooing is a supplement to reconstructive surgery, specifically of the breast or face, since it can be utilized to simulate natural pigmentation. Others would have their eyebrows tattooed because of eyebrow loss.
Your purpose in getting permanent makeup will matter. Since its results can last between 1 to 5 years, even reaching up to ten years, it may require some level of commitment. Though it is subject to fade over time, you can't wash off the pigment in case you change your mind. Thus, it's vital to carefully consider it first before deciding to get your lips or eyes tattooed.
Types Of Permanent Makeup
There are many types of permanent makeup that you might want to take a look at first. Knowing each type is one way to assess which one suits you best. The following are the most popular types of cosmetic tattooing.
Permanent Eye Makeup
To enhance the eyes, you can apply permanent eye makeup in several ways. If you want to create a soft look and defined line on your upper and lower lash line, permanent eyeliner or eyeliner tattoo would help you achieve that.
With a permanent eyeshadow, you can choose various colors and styles around the eyes in case you want to accentuate them more. But remember, eyeshadow is one of the most challenging types of permanent makeup.
Permanent Eyebrow Makeup
Through microblading, the scant areas of one's eyebrows can be shaped and filled in. People with thin or sparse brows can have a full pair of eyebrows with permanent eyebrow makeup. However, you would need an experienced technician to create a natural-looking eyebrow hairs.
Permanent Lip Makeup
If you want to minimize the appearance of wrinkles around your lips, permanent lip makeup would be a good idea. Aside from adding fullness, it can balance some crooked or uneven lips.
With a permanent lip liner or lipstick, you can pick a shade that matches your favorite lipstick. If you prefer a natural look, a neutral shade would be a better option. However, caution is necessary when getting a permanent lip makeup since it can create undesirable results when the color extends beyond its natural outer edge.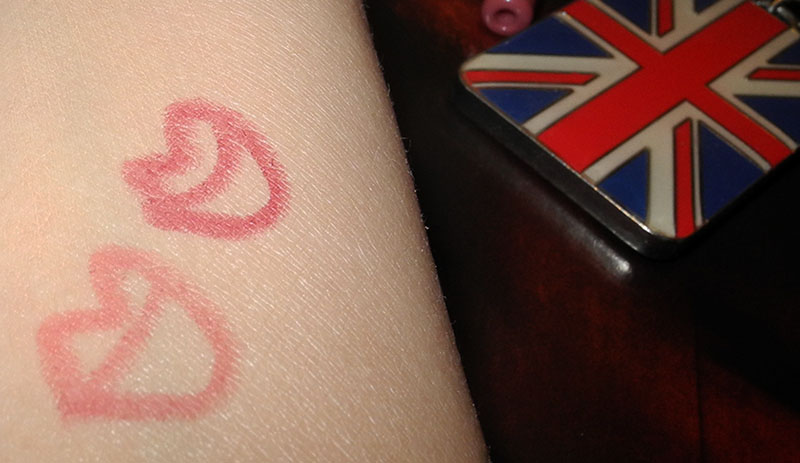 How Does It Work?
Permanent makeup can be applied using various methods, such as a coil machine or pen machine, and by hand. On average, the procedure requires one to two hours. Since it's a form of tattooing, the procedure can cause some level of discomfort and pain. However, if it becomes unbearable, you can ask for a break before resuming the process.
After the procedure, the average healing time usually lasts between four to seven days. While regular routines can be resumed immediately, activities such as swimming and extensive exercise should be avoided. Keep in mind that it usually requires one or more touch-up procedures to produce the desired results.
How Much Does It Cost?
One thing you need to consider before getting permanent makeup is the cost. In the USA, it is typically worth $50 to $800 per procedure,  depending on the type of makeup, the body part, and a number of touch-ups required.
While there might be a lot of promotion that would help you save up money, it's still important to go for something that would generate the best result. Permanent makeup can cost a fortune, that is if you want to achieve a quality outcome. The key here is not to jump at the cheapest one you can find because there might be hidden risks involved.
The Benefits And The Risks
Like all other products and advancements, permanent makeup also comes with some benefits and risks. It is necessary to know and weigh these two, so you can come up with a better decision.
Being a time and energy saver is most likely the most common benefit of permanent makeup. Since applying temporary makeup requires both time and effort, a permanent one would make a big difference. With permanent makeup, you won't need to wake up early because you can be effortlessly beautiful and ready every day.
When you have noticeable blemishes, it's easy to feel self-conscious and lose your confidence. Fortunately, permanent makeup can cover up those blemishes and scars. Since it's smudge-proof, you won't have to worry about accidentally smudging your eyeliner or getting your lipstick smeared while drinking from a mug.
The list of benefits can go on, but permanent makeup can involve some risks, and one is adverse reactions. While it is reasonably rare, it might be difficult to remove the irritant. The reaction could take place years later, either as a rash or an immune system allergic reaction. To avoid this, you can ask for a patch test to know how your skin would react to pigments.
But the most significant risk factor linked to it is dissatisfaction. Despite some flexibility in permanent makeup, such as changing the colors and shapes, you must remember that the results can still last a lifetime. It is important not to rush it to have no regrets with the outcome.
Choose The Right Technician
While permanent makeup procedures are generally safe in the hands of a qualified person, state agencies haven't kept up with the industry's growth. There are many unskilled people wielding needles that you should be aware of. Thus, apart from the type and budget, you would have to choose the right technician to minimize the risks.
Take time to do your research by looking into the credentials and experience of some technicians. There are three things you need to keep in mind in finding the right one: safety, artistry, and technique. After all, you would want to ensure that the technician working on you provides a hygienic environment and has the proper qualifications, best tools, and great techniques.
Conclusions
Permanent makeup can be enticing, but before you get one, you need to make sure that you've done extensive research. It's crucial to weigh the benefits and risks, while at the same time, considering your preferences, needs, and resources. Keep in mind that the results of permanent makeup can be a lifetime, so make sure that you would not regret the outcome.
Author's bio:
Lexi is working to create an online presence to help supplement her income and develop an additional income stream. Working in retail during the COVID quarantine was really difficult for her, and she recognized how important having a larger reach could be. She loves sharing her knowledge about skin care and beauty products with her customers and friends, and now hopes she can share it with the world! Eventually, she hopes to create a skin care line specifically for people who appreciate understated elegance, with completely earth and animal friendly products, delivered in 100% recyclable or biodegradable packaging. Lexi lives in New Rochelle, New York, with her cat, Ma