Great news! Hourglass Ambient Lighting Edit for Christmas 2015 is already available form Sephora and Nordstrom for $80. And it is everything you'd want in a palette, the already cult powders, blushes and a bronzer. It comes in a signature luxurious Hourglass compact, too.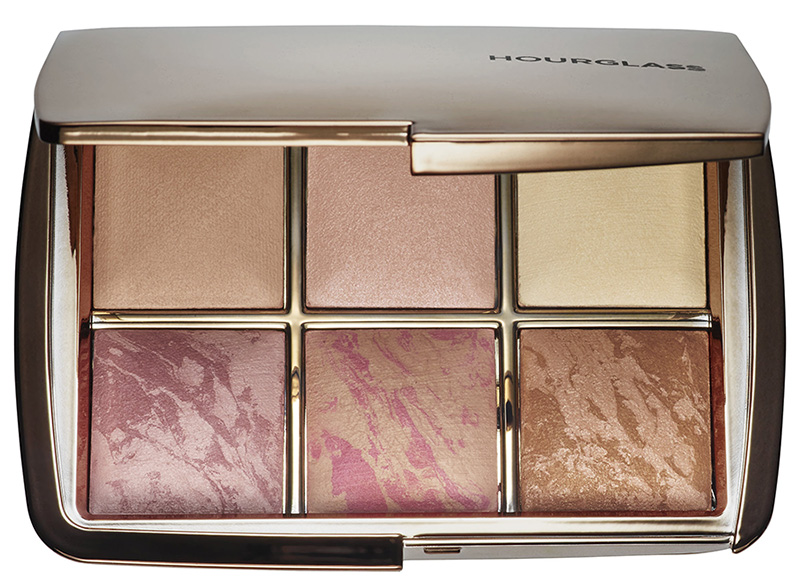 Palette includes 6 shades:
• IRIDESCENT STROBE LIGHT (NEW): A rose pearl powder that gives a refined glow to the complexion.
• LUMINOUS FLUSH: A champagne rose blush fused with Luminous Light to evoke a candlelit glimmer.
• MOOD EXPOSURE: A soft plum blush fused with Mood Light to brighten the complexion.
• LUMINOUS BRONZE LIGHT – a medium tan shade fused with Luminous Light for a softer, candlelit warmth.
• DIM LIGHT: A neutral peach beige powder that blurs imperfections and highlights the complexion.
• DIFFUSED LIGHT: A soft, warm, pale yellow powder that conceals redness and gives skin clarity
By the way, BECCA are releasing a palette of highlighters, as well. Wow, we all will be glowing in time for Christmas!