Jo Malone are brining out four LE fragrances in March 2014. They were inspired by London Rain, each cologne represents different kind of rainy weather and time.
The fragrances are:
Rain & Angelica represents early dawn London parks filled with dew. It capture accords of rain, fresh lime, angelica and vetiver.
Wisteria & Violet symbolizes gentle morning showers, soaking the purple wisteria cascading over London stone walls. It includes notes of water lily, wisteria, violet and patchouli.
White Jasmine & Mint is inspired by outpourings of afternoon clouds that drenches gardens exuberant with flowers. The scent is made from fresh mint leaves, heirloom jasmine and mate leaf.
Black Cedarwood & Juniper evokes midnight London showers. It is modern, urban, edgy and dark, consisting of intense aromas of cumin, chili leaves, juniper and cedar.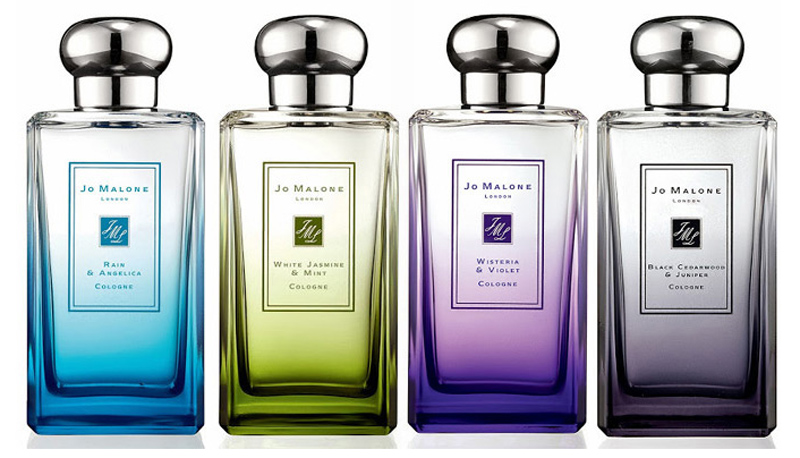 I personally love rain and am very excited about this collection. Can't wait to try all the fragrances!
Which one do you think you'd love the best?
Photos and description of the fragrances are from Fragrantica.